Sometimes it might get overwhelming to check out millions and millions of NFT projects entering the marketplace everyday. Certainly, it is true for a budding enthusiast who is getting into the NFTs with limited knowledge regarding which project to consider and invest in.
It is very important to make an informed decision to choose the right NFT projects to follow and invest in. As it can provide an excellent return on investment and have potential to appreciate in the future.  So, let's take a look at these top 10 NFT projects to follow and invest in 2022.
What is an NFT project ?
NFT or Non-fungible tokens are the current trend in the crypto space which is ever expanding day by day. By definition NFT means a digital token containing the authenticity of ownership for unique digital assets stored on a blockchain network. These unique digital assets can be anything such as artworks, photography, video clips etc etc, anything which can be digitized to be made into tokens.
So an NFT project is something on a larger scale, which is not just an artwork made by an individual artist but an art collection. Similarly anything produced by a large organization or a group of artists and creators is qualified to be an NFT project.
Things to look for when choosing NFT Projects:
Before investing in NFTs it is paramount that you consider a few parameters to choose the right NFT project to trade. You might have to put in a considerable amount of time,a lot of quality research and finally expertise. Following are the few key factors to consider while selecting your NFT projects :
Utility – An NFT which offers that extra perks and benefits over the ownership determines its future value. Most of the time, the future valuation of NFTs depends considerably on the utility aspect provided after purchase.
Scarcity – As traditionally anything in the demand would attract higher price valuation. It is important to note any NFT project with limited quantity of items would likely drive the price up significantly.
Volume – Trading volume is a very important factor to keep in mind since it determines how much demand the NFT is in the marketplace. Any NFT project with higher volumes is best to invest in considering it is easy to find buyers for the same quickly.
Exclusivity – Any NFT Project which is exclusive would garner the highest valuation and keeps the demand high. Most exclusive NFTs in the marketplace right are among the highly sought after for the uniqueness they provide to the collectors.
Floor Price – To make the best out of your investment it is important to identify any NFT project with low floor price and less supply units. That builds up scarcity and exclusivity of the NFT in the marketplace easily. 
List Of NFT Projects To Follow In 2022 –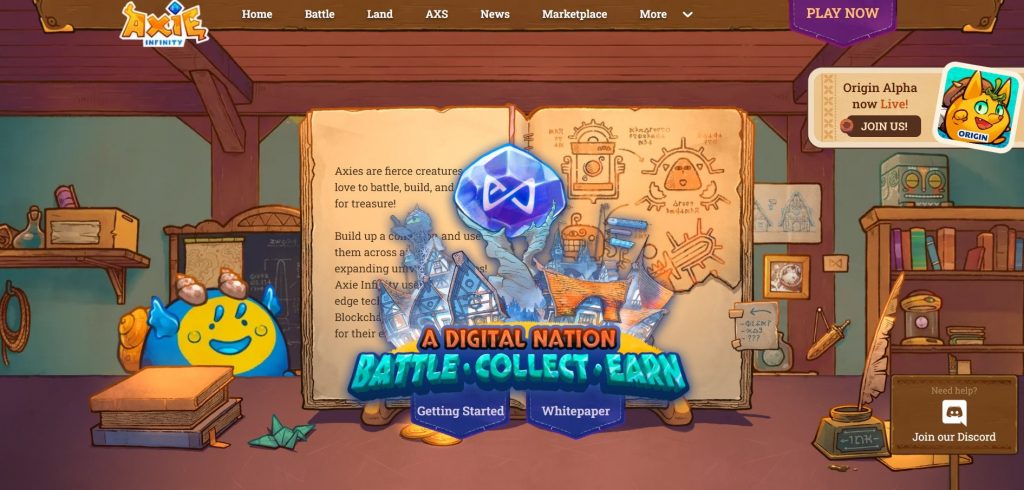 Axie Infinity is the most popular NFT game which is also a Play-to-Earn (P2E) concept, where players get to collect, breed, raise, battle and trade creatures called "Axies".
It is based on Ethereum blockchain and players earn tokens that can be cashed out every fourteen days. The was launched in 2018 and has players reaching 2 million across the globe, that shows its popularity among the game players.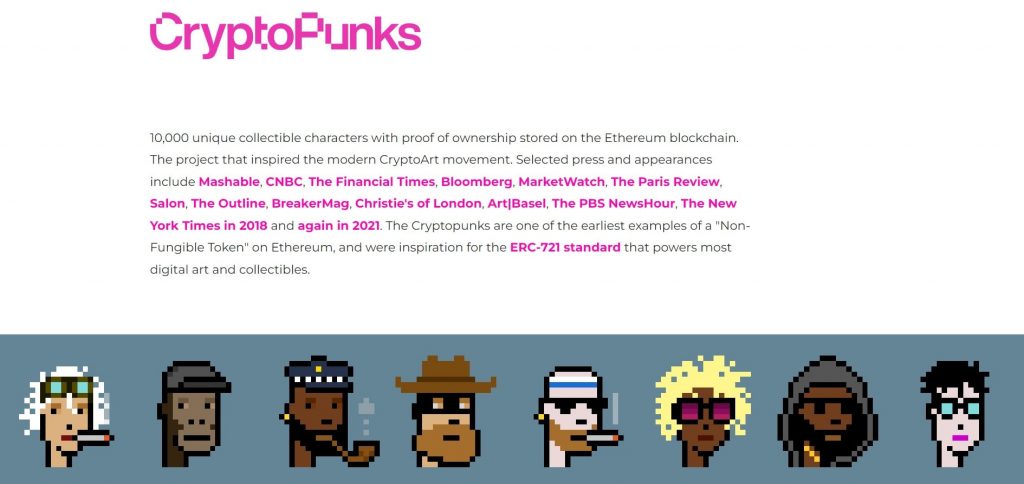 CryptoPunks is among the best NFT Projects you should not miss in 2022. CryptoPunks are 10,000 unique punk NFT collections based on the Ethereum blockchain network. The value of these punks exploded recently for their uniqueness and exclusivity for collectors.
This project was started in 2017 and rates among the most successful Ethereum NFT projects in the market.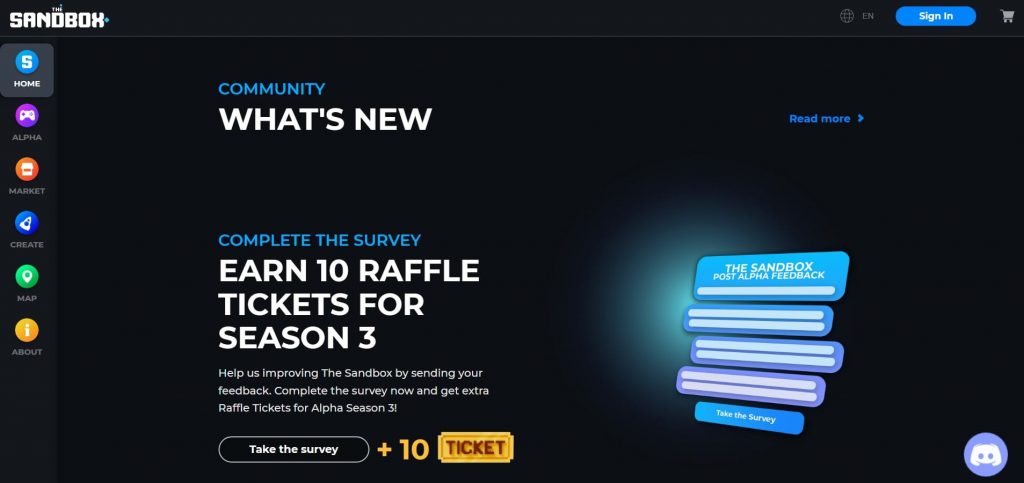 The Sandbox is another most popular NFT game project which is creating waves across the NFT marketplace. In this game players get to create their own universe in the virtual world provided to them. It has been extremely competent and provides a superb platform for gamers to make high profits out of their creation on the NFT marketplace.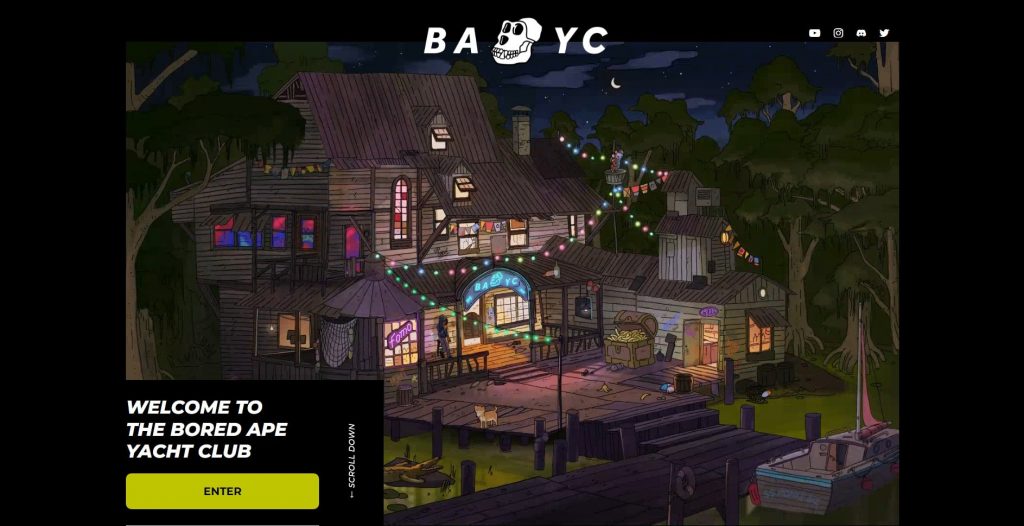 Bored Ape Yacht Club (BAYC) is another popular NFT Project which was started in the year 2021 by Yuga Labs containing 10,000 NFT unique avatars based on the Ethereum blockchain network. Due to its individual unique NFT character being extremely different from others made them highly desirable and its value sky socketed ever since.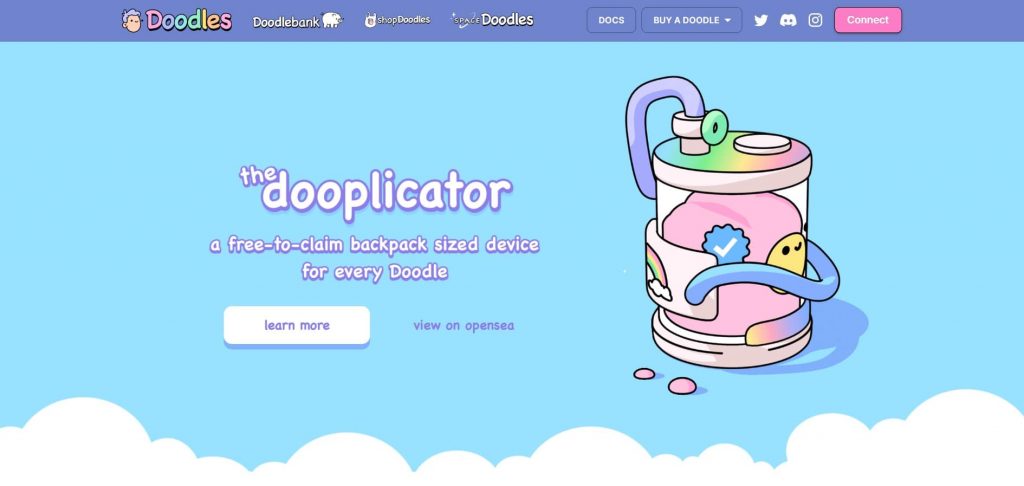 Doodles are an NFT collection of 10,000 unique characters beautifully hand drawn on a unique colored background. It is a community-driven project where you get to vote on features and future products with events. Recently Doodles has seen tremendous growth with respect to the valuation and volumes on NFT marketplace, which makes it a compelling investment.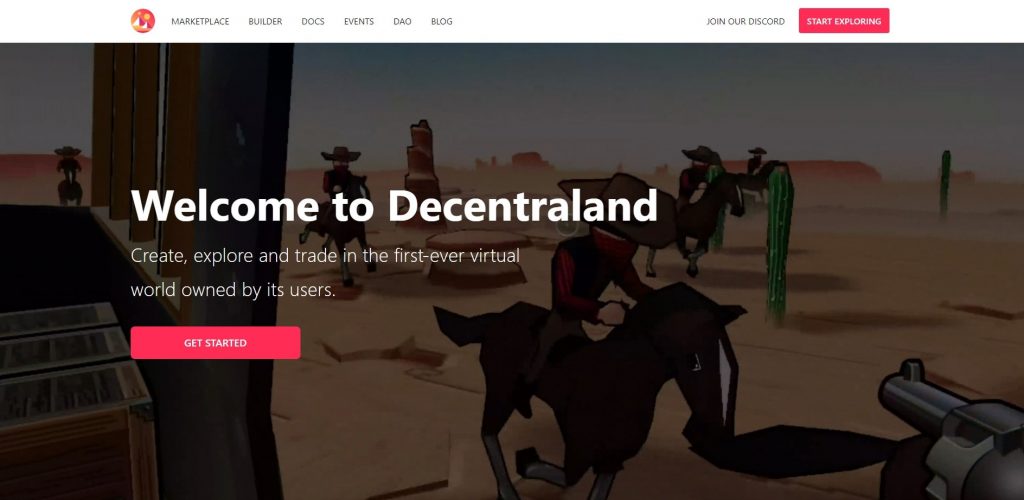 Ever since Decentraland was first introduced in 2020, it has garnered exponential growth. It is a virtual space with its own DAO (Decentralized autonomous organization) that is completely under control of its virtual users. Players get to purchase and trade in game assets like virtual land, avatars, utility etc. It is very promising to assume the future potential of this NFT project is immense.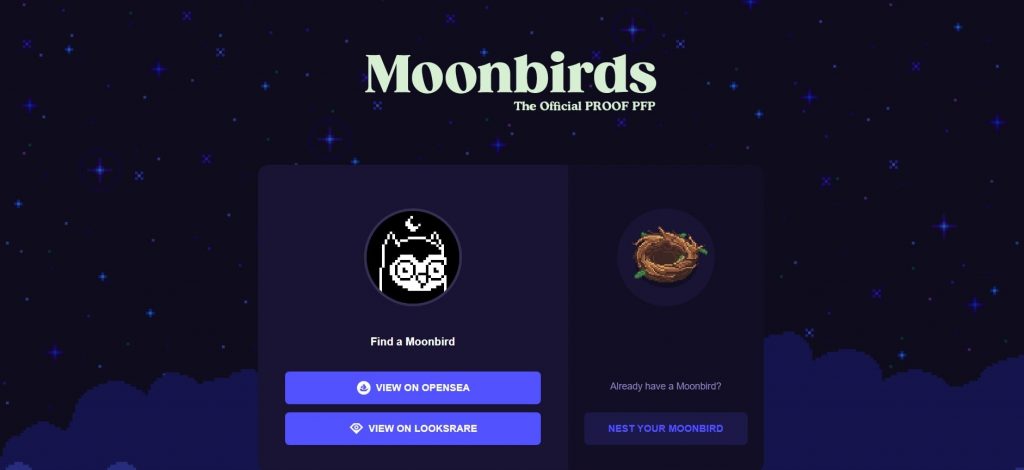 Another very promising NFT project to consider in 2022 would be Moonbirds. It was developed by Proof Collectives as a community-driven enterprise. Each Moonbird is represented as exclusive events, meetups and other upcoming projects. Albeit also this collection of more than 10,000 NFTs features unique cartoon owls with different characters that makes them very exclusive for collectors.
VeeFriends was developed by Gary Vaynerchuk to build a community of collectors who don't just own collectibles and also gain access to exclusive event tickets for VeeCon. The collection features various sketches of animals with unique quirky touches and colorful backgrounds.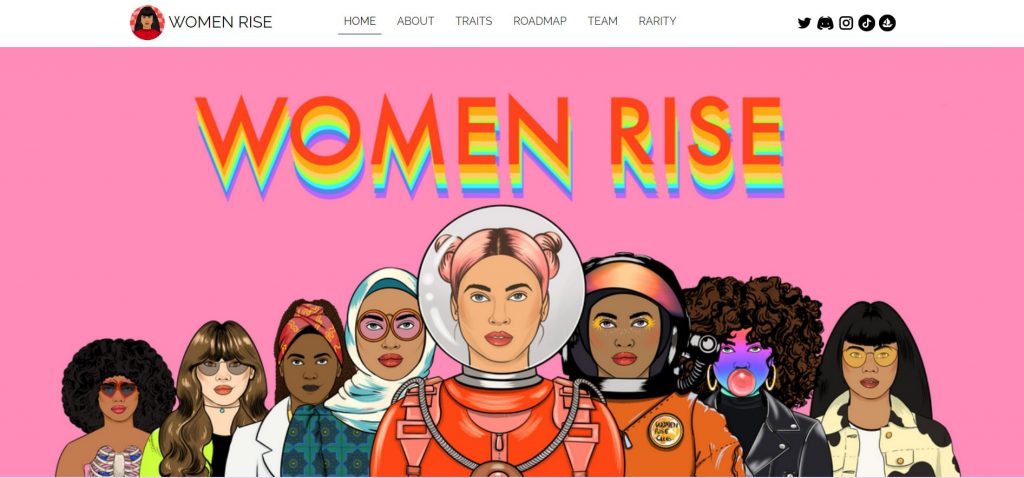 Women Rise brought the much needed inclusiveness and diversity by introducing women characters in the NFT Project world. It is a 10,000 computer generated collection by the visual artist Maliha Abidi, each character is exclusive and unique with individual traits to differentiate from each other.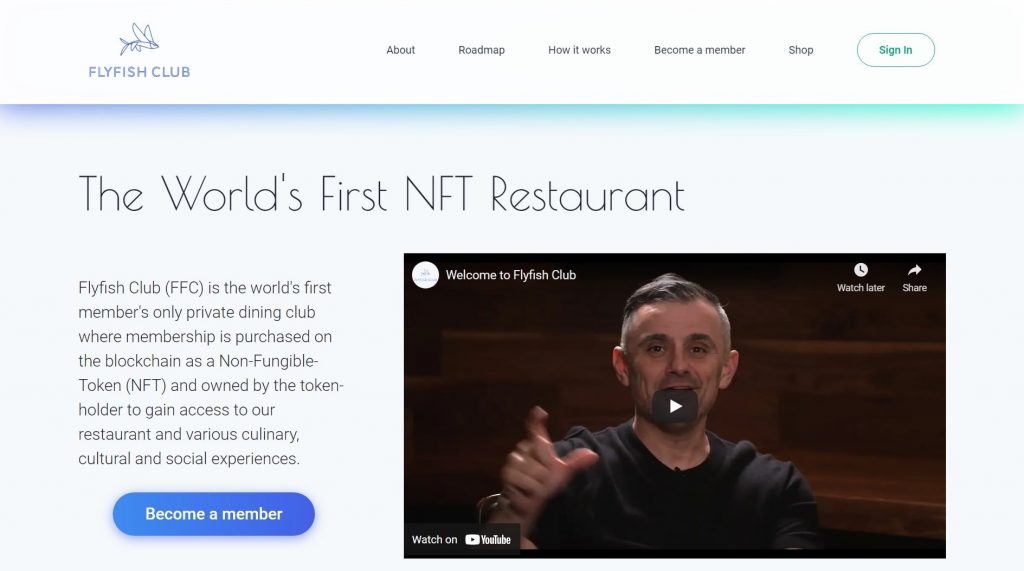 Flyfish Club is a unique NFT Project which is the first ever restaurant private membership Club, where memberships are purchased on the blockchain network as NFT to gain access to the restaurant. The restaurant for which NFT is purchased is in New York and specializes in the Sea food category.
Frequently Asked Questions –
Q1. How do I choose an NFT project ?
There are various factors to consider before choosing NFT projects such as Utility, Volumes, Floor Price, Scarcity and Exclusivity. Above we have tried to explain each of these factors for you to consider before choosing an NFT Project.
Q2. What NFTs should I invest in ?
You should invest in the NFTs which fulfill all the factors mentioned above, basically meaning they should start with low value and have potential to increase drastically over time.
Q3. Why are NFTs so expensive ?
As a trading rule anything in demand and very limited it is bound to be expensive. Same way any NFT which is exclusive and unique with very limited numbers tends to be very expensive. And then there are other factors which would make NFTs expensive as illustrated above.
Conclusion –
As it is evident no matter how niche and exclusive NFTs are, it will constantly grow at a rapid pace. Here we have tried to provide a comprehensive guide to recognize the right NFT for you to follow and invest.
Do follow through the list of promising NFT we have given above and analyse the same with the crucial parameters as stated above as well, before making your informed decision for investing in the right NFT project.
Whether you are looking for quick trading or a long term investment in NFT projects, it is of utmost importance for considering its potential to yield the desired profits in future.
Next Read: