Facebook videos not working on your Android while playing the FB videos? If Facebook videos are not playing on your Android and you're looking for a way to fix this issue, Don't Worry in this blog we will show you how to fix Facebook videos not playing on Android.
What Are The Reasons Your Fb Playback is Not Working?
There could be many reasons why your FB video is not playing on mobile. Here are the possible ones:
The first and Most Common reason is You might have poor internet connectivity or There
may be the issue of Internet Speed.
Due to Storage Issue, This Issue is also arisen so make sure you have enough phone storage.
Your Device Might have a Corrupt cache.
You Phone App is not updated to the Current Version.
Your App is not Compatible with Your Device.
Ways to Fix Facebook Not Playing Videos on Android
1. Update Facebook
The first and most easy way you can try to fix this error is to update your Facebook app.
Go to the Play Store
Search for Facebook. If it shows an update option, tap on it to update the app.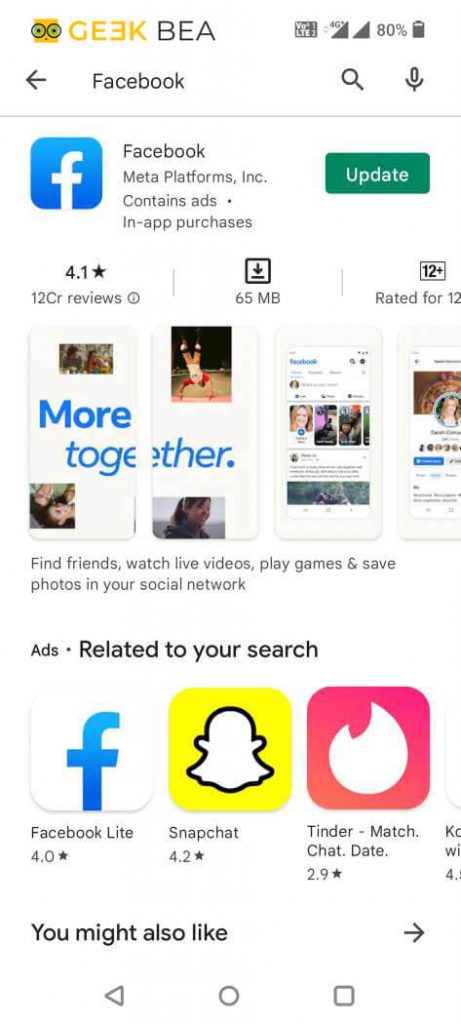 Once updated, check if the Facebook videos' not working problem is fixed.
2. Pin "Watch"
Open Facebook app
Tap on three horizontal lines at the top right corner of the screen
Tap on Settings & Privacy and then tap on Settings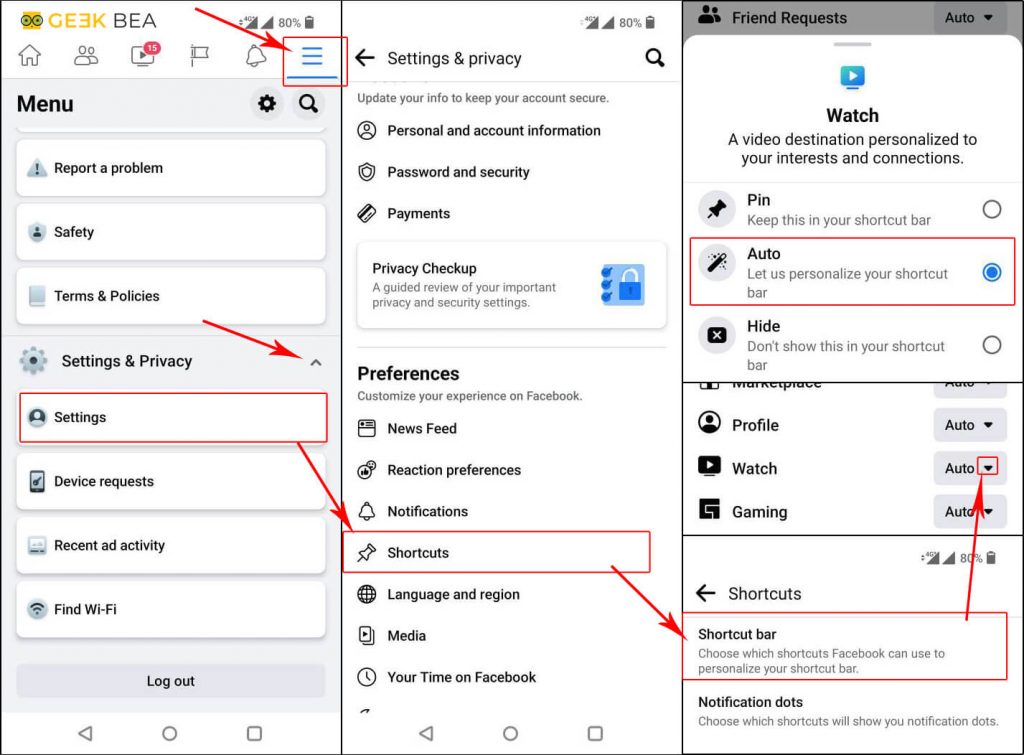 Tap on Shortcuts then the Shortcuts bar
Here, tap on this drop-down icon next to the Watch option.
And select Pin from the pop-up menu.
This will help you fix the Facebook video not playing issue on Android.
3. Clear Storage & Cache
Go to Settings on your Phone
Tap on Apps & notifications then tap on See all apps
Here, search for the Facebook app and tap on it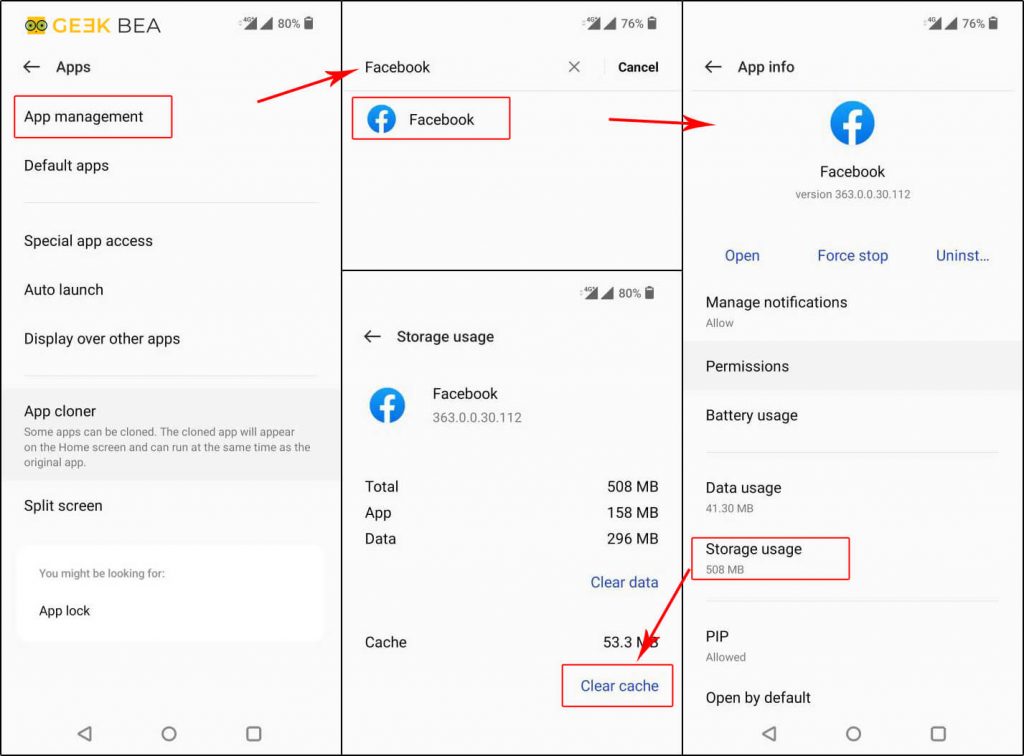 Tap on Storage & cache
And from here clear the Storage and cache by clicking clear cache button.
Restart the app to check is the issue has been resolved or not.
4. Reset Existing Device's Network Settings
Sometime due to improper internet connectivity there can be situation your fb video doesn't play properly. It is always a good option to check whether your internet is working properly or not.
Open the Settings app then Tap on Search icon you can find it on top-right corner of the screen.
Type reset network settings and tap on it to start configuration.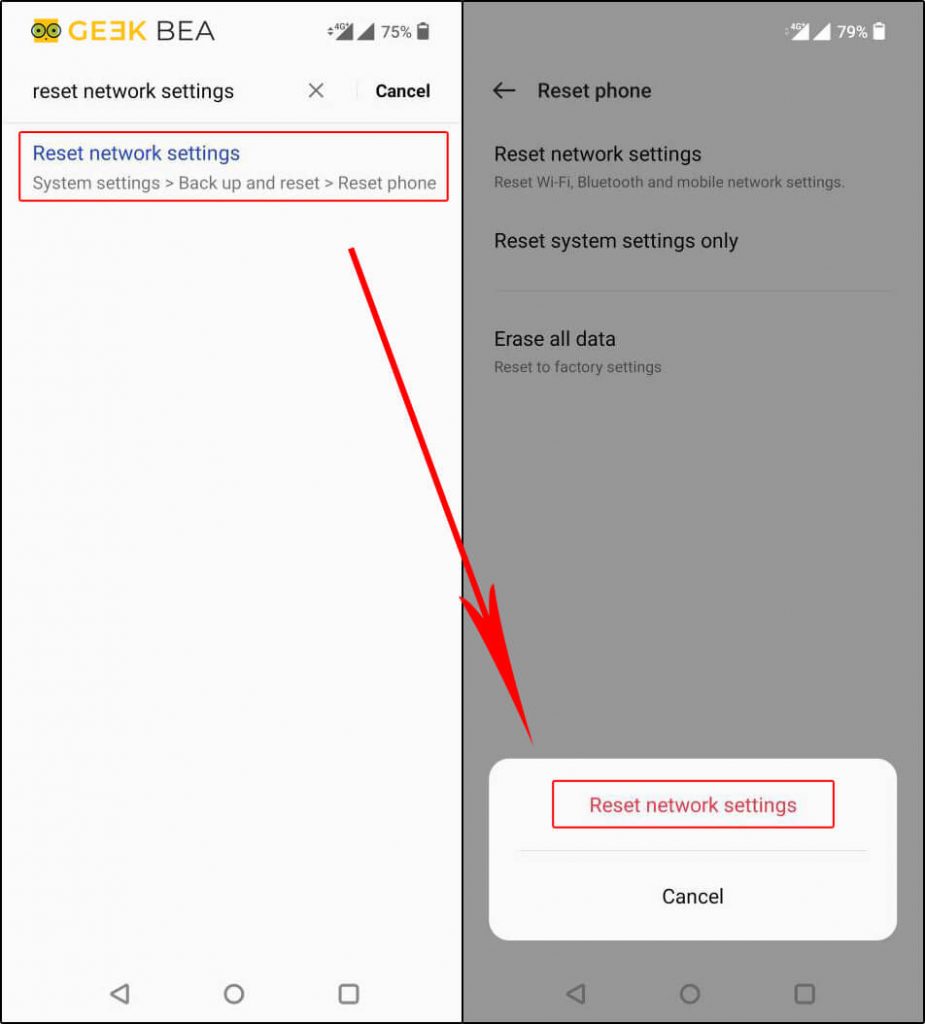 Now Tap on Reset Network Settings option.
Now Reboot your Android device and connect to your preferred network to verify if the fb video run issue has been resolved yet.
So, that's it. Hope these solutions will help you to fix the "Facebook video not playing" problem on Android.
5. Report This problem to Facebook
In case any of the above solutions haven't fixed your issue you can report your issue to Facebook support. To Report the problem follows these steps:
In the top right corner of Facebook, tap on the Toggle menu.
Click on the help and Support Button.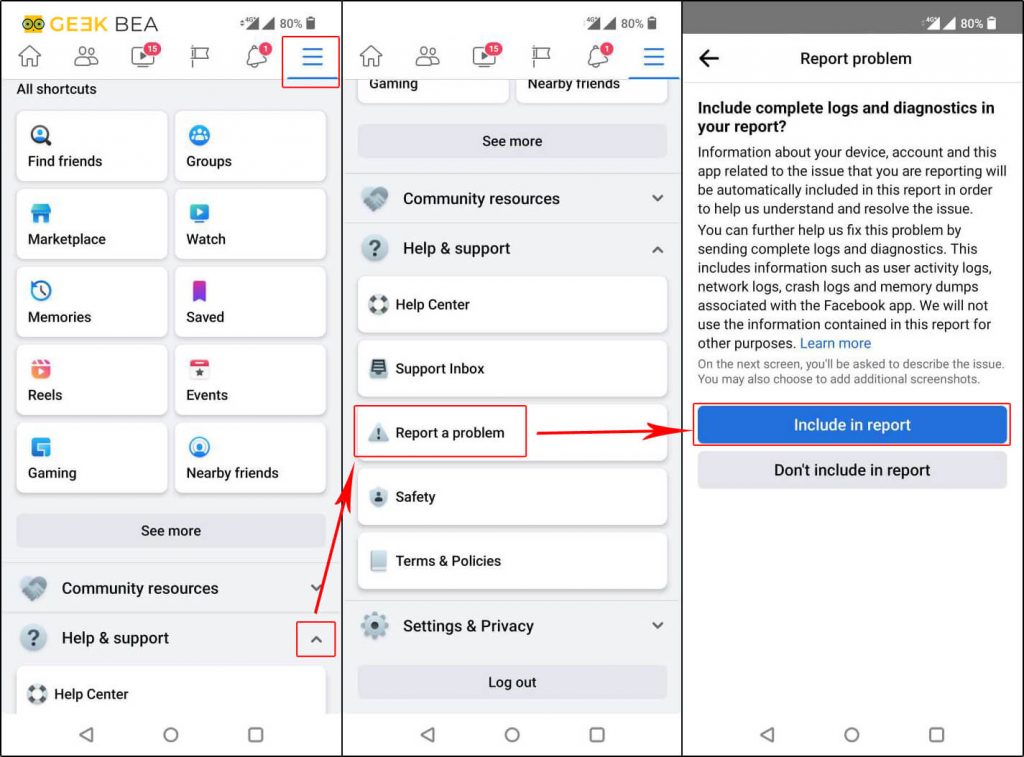 After This, a Dropdown will open, here click on Report a Problem, and Continue to report a problem.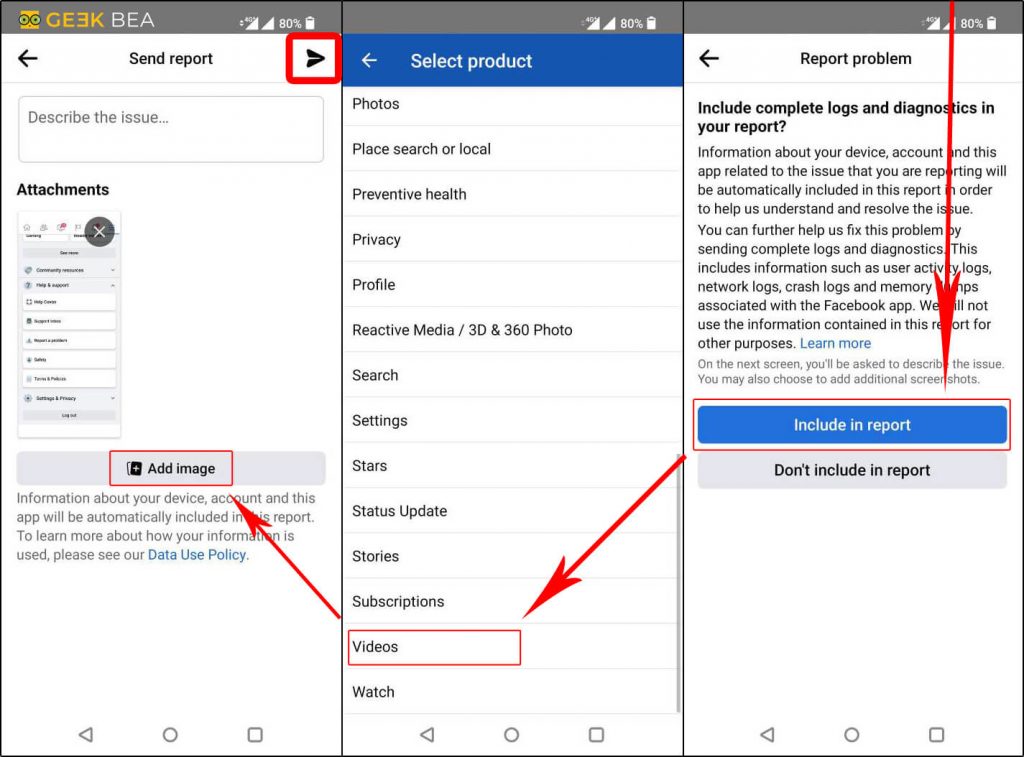 Now you have to select a feature in which you are facing the problem. In our case we are facing problems in Facebook videos, Click on videos.
Write About your issue and Attach a screenshot, Now Click on Send Button. For More Help With Reporting problems with Facebook click on the link.