If you think you recently came across Windows 12 news articles then you are not mistaken. It may look hard to believe but it is true that within a year of the release of Windows 11. We are here to give a complete insight on this trending topic which is doing the rounds in the tech world.
After releasing Windows' new operating system after 7 years, another one seems like a dream. But let's focus on the fact why the new Windows was needed when it was recently added.
With many speculations, it seems to be true that people are not very enthusiastic about Windows 11. As you might have also noticed that a lot of features fail to impress.
So, let's move on to the most important point on what Windows 12 is all about.
What is the release date of Windows 12?
The expected release date of Windows 12 is set somewhere in 2024. It is not sure whether we are to see its preview in 2023 but assumed that as always a developers preview will be available much before the actual release. There is anticipation about the date in the second half as the usual pattern followed by Microsoft.
This is exactly in the fashion of Microsoft which they followed before Windows 11, as they go on releasing an update every three years. This is now expected to be maintained when Windows 12 release date is speculated to be somewhere in 2024.
That is right after three years of the release of Windows 11 which was released in 2021. Hopefully, Windows 12 download will be available in a couple of years even for the Windows insiders program.
What are the features of Windows 12?
Once you download Windows 12, there will be a fresh set of Windows 12 features awaiting you. Microsoft has impressed with the Windows 11 look and it shows the potential and the direction they are heading towards in innovations.
The right amount of user-friendly with options to collaborate, connect, customize and balance between work and play without lack in performance. This is all set to enhance with the arrival of Windows 12 and therefore we have high expectations.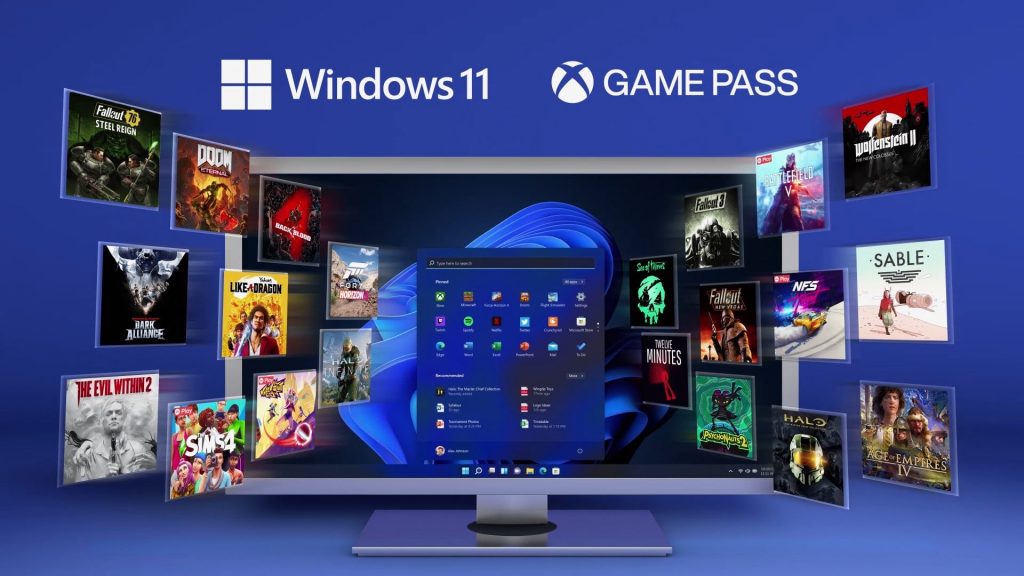 Windows 12 features are sure to involve the improvement of gaming performance. As there is a rise in PC gamers, they would most certainly look forward to more options.
Such as removing compatibility issues for the latest consoles and higher graphic card performance. Moreover, for business users, Windows 12 download will bring them a sense of connectivity to be better with amplification in regards to communication.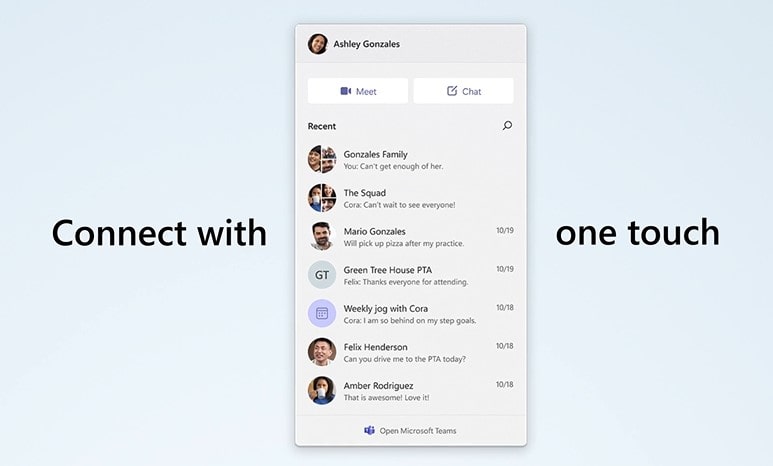 However, this is all wishful thinking but we can definitely expect the expansion in the current Windows 11 features. As a lot of people have now seen Windows 11 shortcomings, they could be fixed in the next upgrade.
Just like that, we would love to see a better version of the inbuilt media player with the Windows 12 release. As the strong competition to Mac, it is one of the things it still lacks and another one of the important things is the
What happens to Windows 11 & 10?
Meanwhile, a lot of users have started panicking about the Windows 12 release news. That is because the arrival can also bring an end to the older versions and this time it would be Windows 10. But not to worry as Microsoft is actively working in the direction of making Windows 10 better.
Windows 10 is receiving timely updates and the entry of Windows 11 also could not defer with that. If you have not been aware of the fact, let us tell you that Windows 11 made its entry in October last year. It has been available for free for Windows 10 users working on the latest versions.
Wondering when you will get Windows 12?
This question might be simple to answer if we had an official announcement from Microsoft. But, as always we are sure that if you are a part of the Windows Insider program, you can gain access to the latest updates first.
As the matter of fact, if you join Windows Insiders Program now, you might also come across some of the Windows 12 features. This is due to the reason when some features are under development, they are tested and then set for release. It is decided later on which ones will make it for which update.
No matter what, Windows 12 system requirements will involve the latest devices. And for current ones running on Windows 11 upgraded version may have a mixed reaction to the Windows 12 download.
Verdict –
As for those who are now waiting for any news on Windows 12's development, we would like to inform you that you might have to wait longer. Because there is much more that goes into planning than we think and right now most of the focus is on Windows 11.
With the regular updates in Windows 11, it is sure that we have a lot of room for development. Now that Windows 12 is to look forward to, what would you like to see in the future upgrades? Will it be something similar to make it more user-friendly with easily accessible settings from the Desktop or the customization options?
Write to us in the comments and let us see what is everyone expecting out of the Windows 12 release. Also, keep watching the space as we will post as soon as we get more information on Windows 12.
Frequently Asked Questions about Windows 12 –
Q1. Is there going to be Windows 12?
Yes, earlier it was anticipated that there will be no Windows upgrades after Windows 10, but here we are with Windows 11. So, there is room for development and Microsoft is working towards making it more user-friendly. Therefore, it is certain that Windows 12 is expected to be released by Microsoft.
Q2. Will there be Windows 11 or 12?
Windows 11 has already been released last year and is rolling updates as of now. Windows 12 on the other hand is being speculated by many as another of the upgrades in the future. Its release date is assumed to be somewhere in the fall of 2024 exactly after 3 years of the Windows 11 release.
Q3. Is Windows 11 gonna be free?
Windows 11 is free for those who are using Windows 10 and meet the minimum system requirements for the upgrade.
However, it will not be free forever and it can start charging for it completes in the year of its release i.e. Oct 5, 2022. Go to this link to check for your PC compatibility – https://www.microsoft.com/en-us/windows/get-windows-11
Q4. Will
Windows 10 be discontinued?
Yes, an end date is set for every version of the operating system. Although Windows 10's end is not that near as Windows 11 has already made its entry last year, most of the consumers have switched. To those who haven't, they can enjoy Windows 10 for a little bit longer. As Microsoft has officially announced they will continue to support Windows 10 till October 14, 2025.
Q5. Why did they skip Windows 9?
There are two reasons behind skipping Windows 9 entirely. One is that some customers refer to Windows 95 and 98 as Windows 9. Second, Microsoft wanted to make the major change represented by the number 10 rather than 9 as a simple marketing strategy.