If you've been around in the cryptocurrency and NFT world then you might have come across the term 'Gas Fees' considerable times. It is a term which has been in a debate a lot lately due to its constant price fluctuations.
Here, we will try to make you understand the significance of Gas Fees and how you can pay less or not pay at all to mint, buy or sell your NFTs. Also, go through the list of best platforms to consider for minting, buying or trading NFTs with low Gas Fees.
What Is Minting An NFT?
Just like in the traditional way that physical metal coins are minted and then circulated. By the same logic NFTs are also minted once they are created as digital tokens, hence the word 'minting an NFT is popular'.
The process of registering your digital item as a digit token on the blockchain, and permanently adding a certificate of authenticity and uniqueness is known as mintng an NFT : the definition.
While minting your NFT a few more important aspects are added to it, such as a smart contract where the token will function by unchangeable rules, key elements of value and the record of all ownerships. Important to note – once the token is minted, it no longer can be altered or replicated.
What Are Gas Fees?
Gas Fees play a big role in determining which platform to choose for minting your NFTs. It has been a strong discussion point lately due to constant gas price fluctuations. Mainly when you have to pay while buying, selling or trading NFTs in the marketplace. So, Gas Fees is the price you pay as transaction fees to get your smart contracts into the blockchain.
The Gas Fees heavily depends on many factors for each transaction, but mostly it is calculated on the rate of demand for the cryptocurrency being used in the market. The price of Gas Fees also depends on how fast you are willing to mint your NFTs, faster you want to mint then higher resources thus higher Gas Fees.
List Of Platforms To Mint And Buy NFTs With Low Gas Fees –
Below are the list of platforms which provide no to low Gas Fees to mint your NFT on their blockchain network. Some of them even offer free minting options for your NFTs albeit with cavite for transaction charges. Go through the list below and select the one which best suits to your needs to mint, buy, sell or trade NFTs: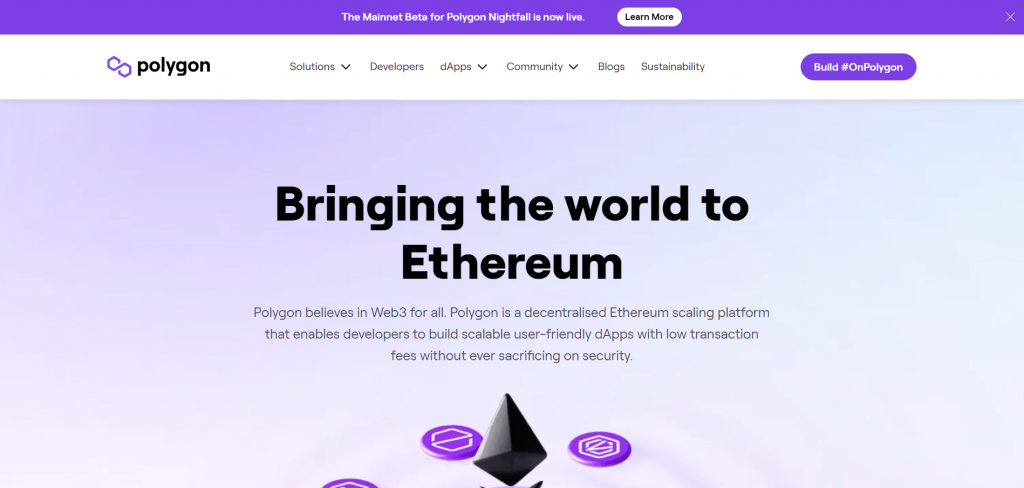 To mint your NFTs at the lowest possible Gas Fees you should consider platforms which are built on the Polygon network. Polygon or MATIC is a decentralized scaling platform built on Ethereum providing services with low transaction fees or Gas Fees without compromising on security features. It combines the best abilities of Ethereum and sovereign blockchains to become a multichain system gaining all the benefits from Ethereum's network.
All the NFT marketplaces built on Polygon are super efficient and simple with intuitive user experience. Most of them don't require you to know programming skills at all, just register with verification done and that's it good to start minting , buying, and selling NFTs.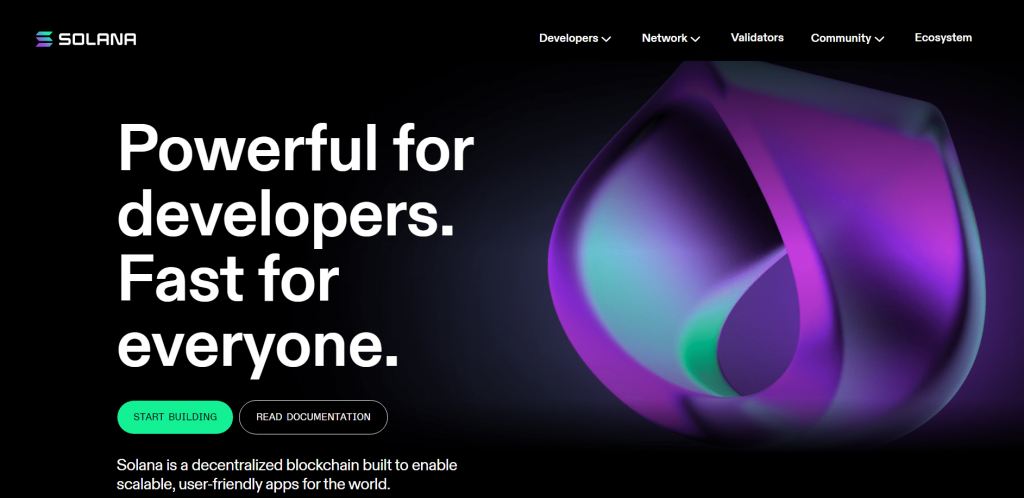 Another best alternative place to mint and buy NFTs at a lower gas fee includes platforms built on Solana. It is a decentralized blockchain infrastructure built to enable scalable and user-friendly dApps worldwide. Solana's scalability ensures all the transactions stay less than $0.01 for both users and developers alike. Since it is decentralized, the network is spread over thousands of independent nodes, thus enabling secure transactions.
Most popular NFT marketplaces have adapted Solana blockchain infrastructure to scale up their transaction speeds and keep the Gas Fees as low as possible.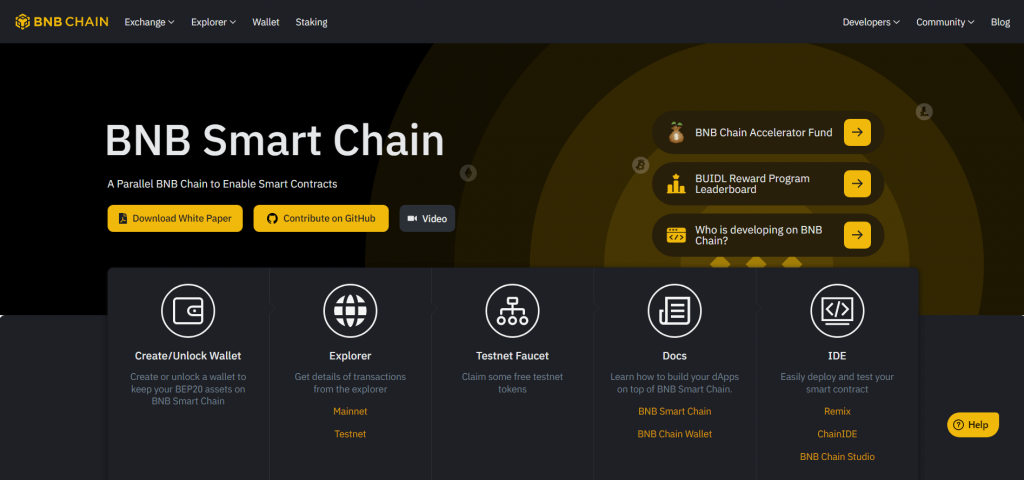 Binance Smart Chain was developed as a parallel chain to the main Binance NFT marketplace in terms of solving issues related with smart contracts. This dual-chain architecture will allow its user to build their dApps and digital assets on one blockchain and take advantage of high speed trading to exchange on the other. It reaches a maximum of 160 transactions per second with average Gas Fees about $0.15, which is relatively cheaper compared to other Ethereum platforms.
There are a few NFT marketplaces you can consider to mint, buy or trade NFTs on Binance Smart Chain which are equally efficient and value for price quotient.

Also read Top 10 NFT Games to Earn & Invest in 2022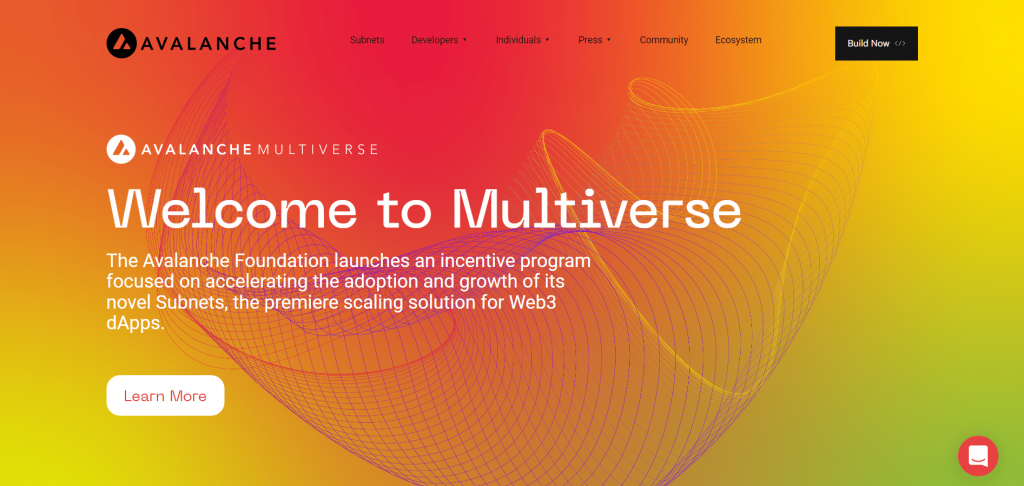 Avalanche is arguably the fastest smart contracts platform in the blockchain network industry in terms of time-to-finality (TTF). It is an open, programmable smart contracts platform for dApps, with options to build fast, low cost and solidity compatible dApps. Avalanche's main focus is to provide fast transactions, low costs, be environmentally friendly and allow users to mint their own NFTs in seconds for relatively affordable Gas Fees.
Although its ecosystem mainly focuses on P2E games and decentralized exchanges. It has a few promising NFT marketplaces which allows users to mint various types of NFTs for low Gas Fees.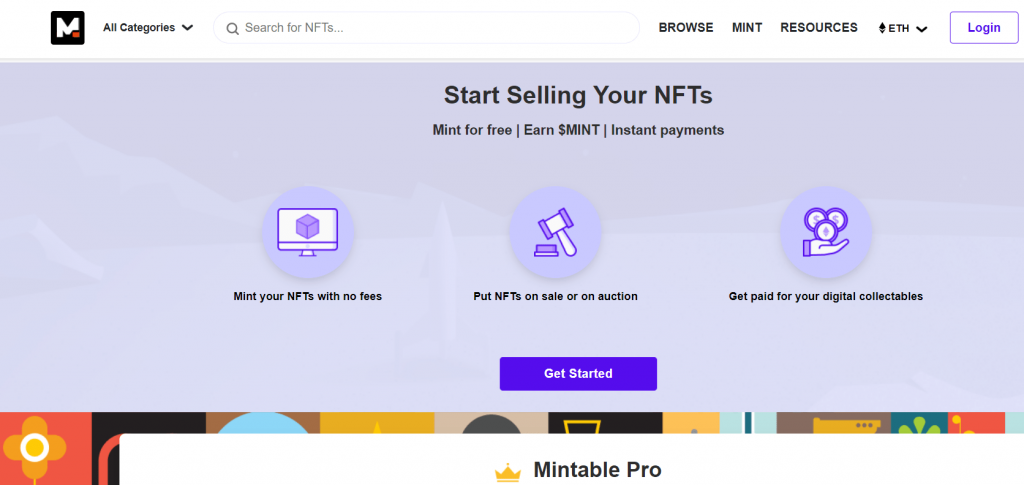 Mintable is a blockchain network platform built on top of Ethereum where users can create, buy, sell and trade digital items on the NFT marketplace. This platform offers Gas fee-free minting option, so creators can avoid the Gas Fees associated with creating NFTs. But, it charges a 5% marketplace fee on sales for gasless NFTs created, although you get to mint for free but pay for transactions. Also for minting NFTs normally it charges 2.5% marketplace on sales.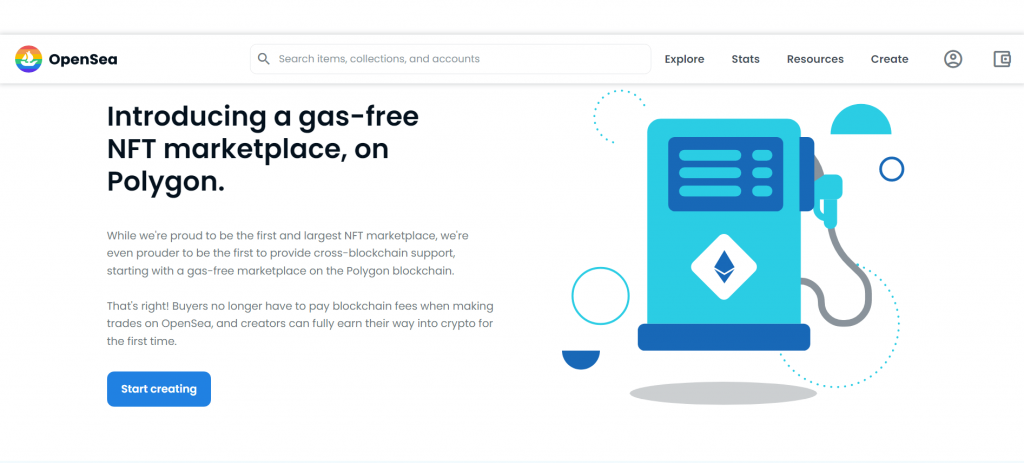 By far of all NFT marketplaces, OpenSea is the largest digital marketplace with huge collections of NFTs and crypto collectibles. It offers various types of NFTs on its collections to mint, buy, sell and trade exclusive digital items. OpenSea offers multiple blockchains, but recently they introduced a gas-free NFT marketplace, on Polygon blockchain. So now buyers need not have to pay blockchain fees when trading and also creators can make earning fully. But they also charge 2.5% for every transaction on the platform for gas free minting.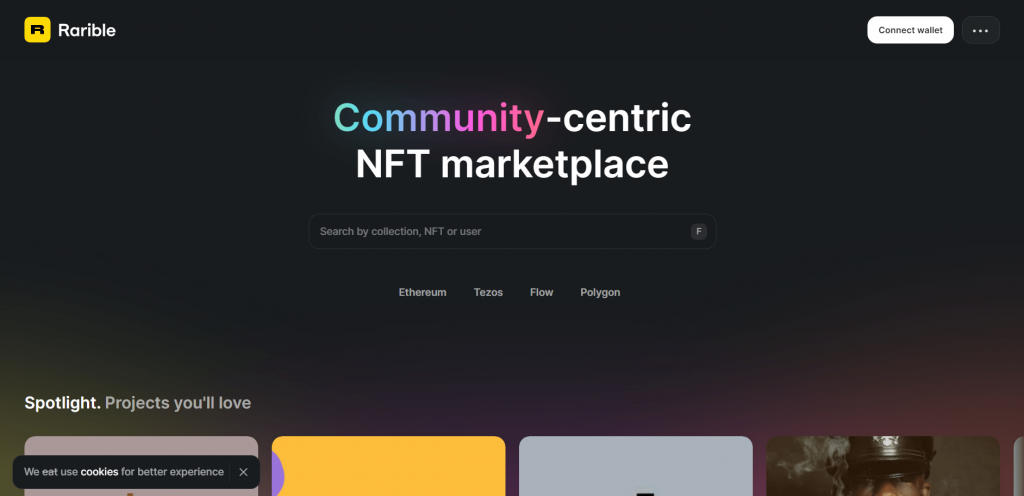 Another popular NFT marketplace to consider minting your NFT would be Rarible. It offers multiple blockchains support to mint, buy and sell such as Tezos, Ethereum, Flow and Polygon. With its lazy minting options you can create NFTs for free without any Gas Fees at all, and let the buyer pay the Gas Fees when they purchase it.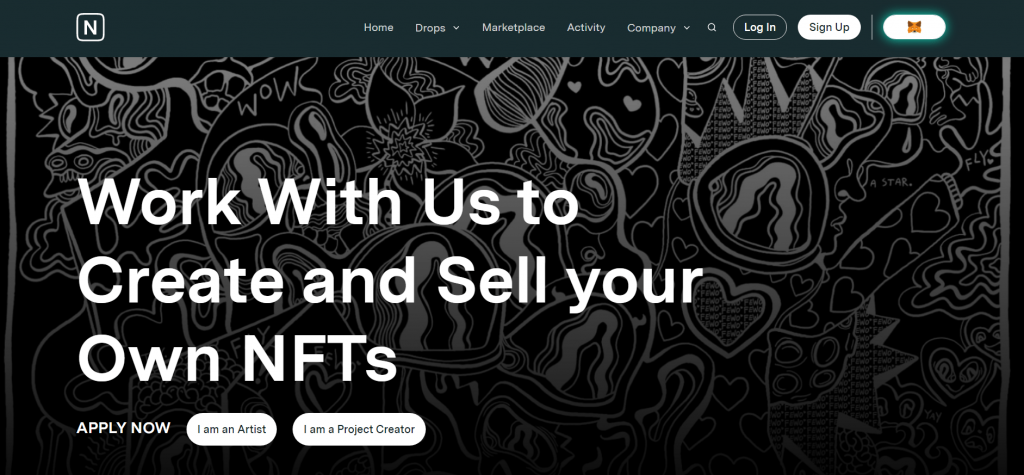 If you are creating a premium NFT and want to mint the same on a premium NFT marketplace then look no further than Nifty Gateway to launch. It is the most premium marketplace for NFTs, with vast collections from reputed artists going for expensive sales. The important aspect to note here is Nifty Gateway does not charge a minting gas fee for on-platform transactions, effectively you can mint your premium digital item for free.
Conclusion –
As the popularity of the NFTs keep growing, more creators would like to enter the space. It is paramount to the crypto space to keep the transaction costs in check, while it is being observed volatile fluctuations on Gas Fees. The same is applied to the investor as well when they would want to invest and trade with fluctuating Gas Fees would incur a heavy loss. So the bottom line is you need to be careful while minting, buying or trading NFTs for as low Gas Fees as possible instead of getting in loss instead of making profit. Follow through the list above to select the one best suits your needs to mint, sell and buy NFTs.