NFT music crypto is the talk of the town and we are not going to let you feel left behind. So, let us discuss what is NFT for Music along with the best of the marketplaces to make the investment.
So what is music NFT ?
NFT stands for Non-fungible Token which are stored on blockchain as digital tokens
containing certificates of the ownership of items, such as music. The key difference between
purchasing tracks on conventional streaming platform and music NFT are of ownership
related. For instance purchasing music conventionally will only provide rights to listen to the tracks, while purchasing music NFT will give ownership of the track itself,in turn the ability to sell or trade music NFT tokens on public marketplaces. And furthermore every time the purchased music NFT is sold again, the creator of the tracks gets royalties for all future sales.
Top 10 Music NFT Marketplaces –
1. Binance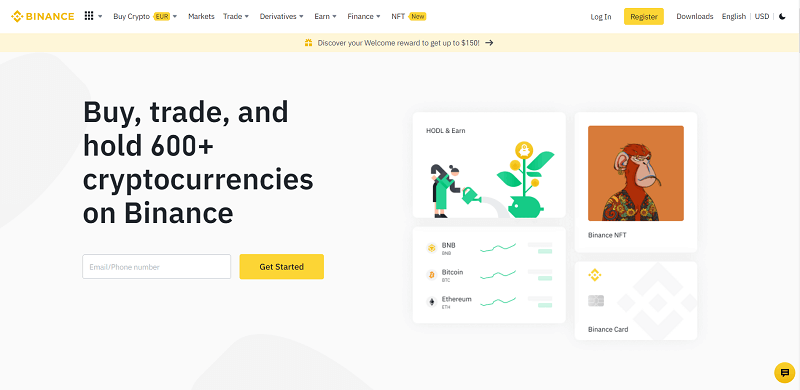 Binance is one of the leading marketplace, to buy, trade and hold cryptocurrencies on a very large scale. Along with cryptocurrencies trading, Binance NFT provides an excellent platform to buy and sell huge collections of NFTs powered by Binance blockchain. It also provides a large collection of music NFTs to mint, sell, bid and purchase from creators from around the world and keep them in the various options to crypto wallets. With its very low 1% transaction fee while buying or selling music NFTs, makes it a great option.
Best of Binance NFT –
Huge collections of music NFTs
Events and super rare NFTs
Very low transaction fees.
2. OpenSea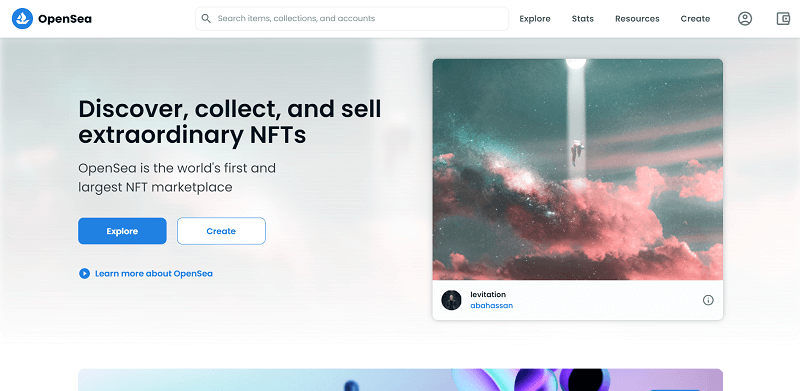 OpenSea is one of the most popular and world's first NFT marketplace with a huge collection of extraordinary NFTs. OpenSea provides all kinds of NFTs available in the digital form such as photography, game tokens, sports collections, various arts, and also music. This platform allows creators to mint NFTs, allowing them to list NFTs for free. Although OpenSea charges 2.5% transactions free, for its sheer scale of music NFTs collections, makes it a good option.
Best of –
Large collection of music NFTs.
Multiple blockchains supported.
Supports various payment options.
3. Crypto.com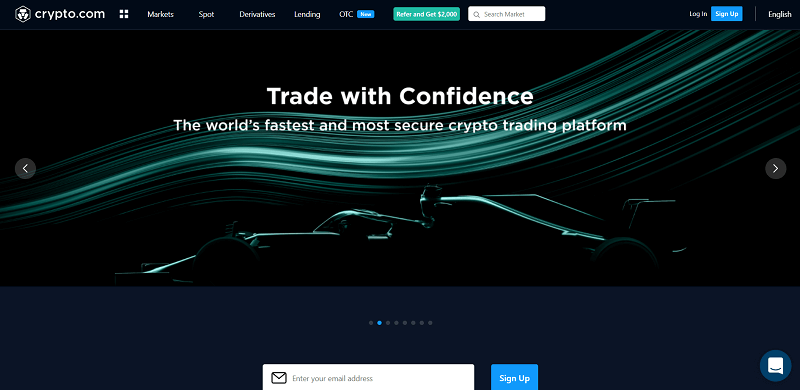 Crypto.com is among the most popular and leading cryptocurrency trading platforms but also provides an excellent NFT marketplace. With this platform it's extremely easy to buy, sell and create NFTs of a wide range from arts, games, sport to music and many more. Compared to others on the list Crypto makes payment very easy with various options made available. The pricing model is set by the seller or creator, which is a fixed fee on music NFT to buy or place a bid.
Best of –
All types of payment options.
Huge range of music NFTs available.
No transaction fee to buy.
4. Rarible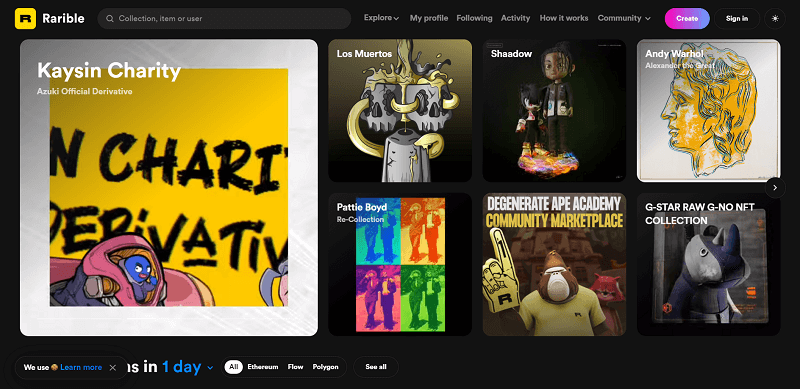 Rarible is another best music NFT marketplace platform with huge collections of wide range various NFTs. This decentralised platform provides digital tokens called RARI, which is used for transactions for various NFTs such as digital artworks, books, memes, music and movies. Can also mint music NFTs on Rarible using RARI token. Rarible charges 2.5% on each transaction of sale on its marketplace with various multiple payment options.
Best of –
Excellent and wide range of music NFTs.
Minting NFTs is free.
Supports multiple blockchains.
5. NFT Showroom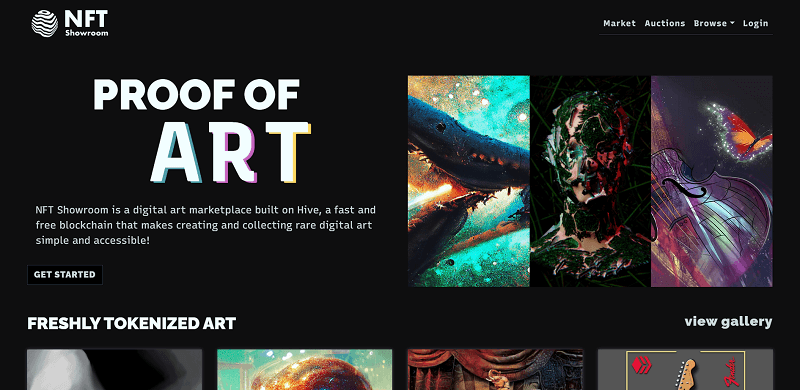 NFT Showroom is another NFT marketplace for music, built on Hive. This platform offers free and fast blockchain that makes creating and collecting rare digital art NFTs easy and convenient. NFT showroom only provides the option to sell NFTs and not offer minting options at all. It's required to have a Hive account and Hive Keychain to start generating and collecting. This platform charges 10% to sell first time and 5% for secondary.
Best of –
Excellent collection of music NFTs.
Built on Hive keychain.
Rare collection of NFTs.
6. SuperRare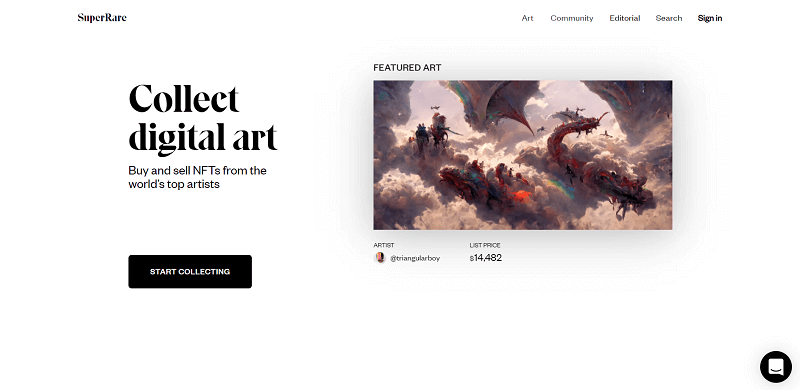 SuperRare is another excellent choice for music NFT marketplace for its exclusive and unique digital artwork collections. Although this platform is in its early phase, it allows a limited number of creators through the selection process. SuperRare is completely based out of the Ethereum network as a backbone and for all transactions either its native token. For each sale, they pay 85% of the fee paid by the buyer , the rest is deducted as the transaction fee.
Best of –
Exclusive and unique music NFTs.
Ethereum based network.
A peer to peer marketplace.
7. Nifty Gateway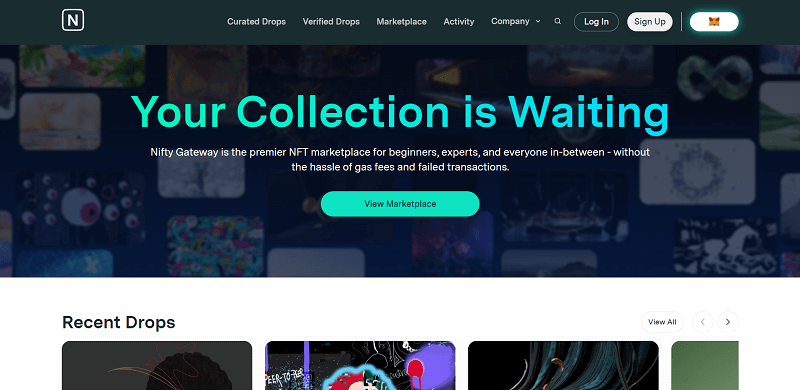 Nifty Gateway is a NFT marketplace specifically aimed at music NFTs, with a very large collection. This platform has hosted various famous artists and companies, and offers limited edition drops every three weeks. It is a centralised marketplace which controls every sale, minting and also provides a very curated collection of NFT. Although they charge 20% marketplace transaction fee and 5% royalty to creators on secondary sale, it's an excellent choice for exclusivity.
Best of –
Exclusive for music NFTs.
Curated selection of NFT.
Offers tri-weekly drops.
Conclusion –
If you have been looking for a good place to invest in NFTs for music, we hope you got the answers by now. Buy music NFT and make a good and secure investment using one of the above mentioned services.
Frequently Asked Questions –
Q1. What is the best marketplace to sell NFT?
Binance is one of the best marketplace to deal with music NFT crypto transactions. It works on a large scale and also helps you in buying, selling and holding the cryptocurrencies.
Q2. Can music be sold as an NFT?
Yes, music just like any other digital art form, original music can be sold as an NFT.
Q3. Where can I sell my music as NFT?
To sell your original music, you can get enlisted in one of the NFT selling, trading and buying services provided by these marketplaces.
Q4. How do I buy music with NFT?
Use any of the NFT Music crypto with the services dealing with such transfers to make a purchase.