Making a routine and habit for yourself is a fabulous aspect of life and the Fabulous app is designed for the same purpose. This app is designed to keep a good consistency of your good habits. Yes, we know that you don't want anyone to teach you this but we all need an extra push.
According to researchers, it usually takes 18 to 254 days to form a new habit. However, people lose their hope in between or even change the activities before they become a part of life. This is where a Fabulous daily routine planner app comes in handy.
This application is available on Android as well as iOS. It works as a strong coach which also works on the basis of behavioral science so that people stay strong in their will to develop healthy habits. 
Overview Fabulous App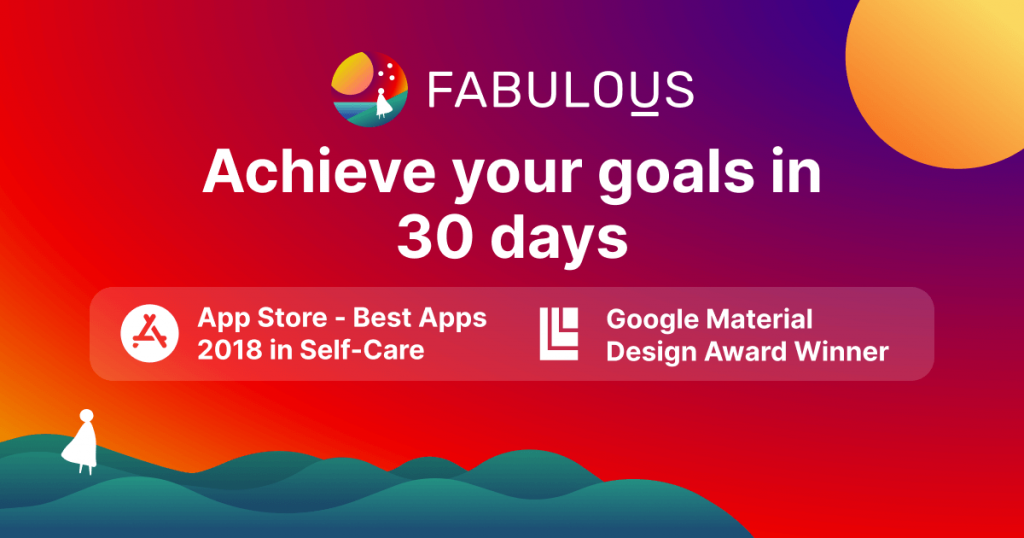 It is a daily self-care application that comes under the category of Health & Fitness. The application helps build routines and create small and attainable steps for a successful day.
Once you start building habits, it may be known as habit stacking and is best for sustaining long-term routines. The application makes sure that it sends you notifications as per decided time. Moreover, you can customize routines and choose the habits from time to time for a change.
The fabulous app is also awarded best app under Self-care on the Apple store in 2018 and nominated in Best App Finalist by the Google Play Awards.
| | |
| --- | --- |
| Platform | Web, Android, iOS |
| Language | English |
| Ratings | 4.5 |
| Price | Free (In-App purchases), $3.33 per month, $39.99 Yearly |
| Specialties | Self-care, Habit Tracker, Daily Planner, Motivational Coachings |
Why Should You Use Fabulous App?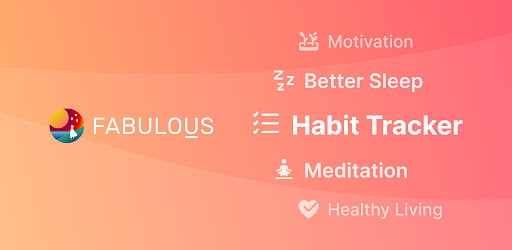 Motivation: Many of us need external motivation to undertake the habit that your heart and body want. For example, you need to get up every morning an hour before usual to go to the gym or walk in the park.
Proper sleep cycle: If you want to know how to get a good and deep sleep after the sleep cycle is very irregular then this Fabulous habit review is all you need.
Energy level: Get your energy level increased so that you can focus on your entire day and enjoy the activities happening.
Mindfulness: One of the most important aspects is that the Fabulous app improves your mental health considerably by coping up with anxiety and other stressful events.
Recognized by so many experts all over the world, this habit tracker app is highly recognized by mental health experts, coaches, and members of the application family. 
How Does 'Fabulous Daily Routine Planner' App Work For You?
Sign Up:
From an easy and navigable interface, this app comes with nicely designed templates. Once you sign up, you will be asked a series of questions to figure out the upcoming journey. These questions range from identifying your sleep cycle, energy levels throughout the day, and your status on focusing on the future.
Journey:
Add one positive step in your journey, just like drinking water when you wake up. If you are not motivated enough then it will keep inspiring you about the importance of routine and how other famous personalities gained benefits from good habits.
Different Challenges:
If you click the 'launch' icon from the bottom of the app then you can focus on specific goals easily. Specific challenges like 7 days of intermittent fasting, 3 days of group study, 5 days of non-smoking, 30 days of clean eating challenges, etc. could be seen. The app helps you develop mindful rituals around the goal.
Make Me Fabulous:
This particular section is also seen in the launch icon and it offers you a number of activities to try out including focused working, exercise, power nap, yoga, stretch, breathe, bedtime stories and more. The developers of the application connected with the best researchers of the world to decide upon these sessions and they are also updated timely.
Paid features:
If the Fabulous app for self-care is helpful for you, you can check out the paid features of the app that is personal one-on-one coaching, fitness programs, health advice and sleep coaching.
Subscription & Plans Of Fabulous App
The best part is that the Fabulous application is free of cost for 7 days. However, if you like to go for premium features then you can upgrade the plan starting from $3.33 with yearly bill of $39.99. Currently, there is no insurance offered here. 
Frequently Asked Questions About Fabulous app
Who created fabulous app?
Sami Ben Hassine, is the CEO of the fabulous app, who made this vision live to make habits better to accomplish your goal better way.
Is fabulous good for ADHD?
ADHD People have difficulty finishing tasks here This app can help you manage your task and make your more mindful about your routine.
Final Verdict
You must have figured out already that the Fabulous app review tells us its benefits openly. While you can make small targets for healthy living at one end, the other end provides you with a scientific approach to include healthy habits and mindfulness in your everyday ritual.
From beginner's guide to advanced users, everything here keeps getting updated for better individual performance. Yes, you cannot avoid personal attention through a subscription plan because it is the best part of every person's personal attention.
Have you tried using Fabulous app after reading the review of Fabulous app here? What are your views and recommendations? Share them with us in the comments section below.
Next Read: