With the growing awareness of mental health all around the world, everyone is talking about taking care of our mental health. We all are aware that there are so many self-help apps available. One of Them is Yours App, This Newly Launched app has my heart because of the amazing features provided.
Yours App is perfect for those people who need something that constantly reminds them to take care of their mental health. This Amazing self-care and mental well-being app is available for Android and iOS.
So We decided to test yours app in-depth and make a review for you so you can make an informed decision.
So Without ado let's get started with yours app overview:
An Introduction to Yours App
Yours App is a Mental Well-being app focused on providing a relaxed and stress-free lifestyle. This app Generates a pattern according to the questions answered and provide you personalized content to improve your mental well-being without missing a beat.
| | |
| --- | --- |
| Product Name | Yours App |
| Available on: | Android | iOS |
| Category: | Health and Fitness |
| Size: | 34 MB |
| Ratings: | (For Android- 3.6) (For iOS- 5.0) |
| Suitable Age Group: | Everyone (considerably 4+) |
| Purchases: | In-App purchases are available |
| Price: | $6.99 per month and $59.99 per year plan with a 7-day free trial |
| Best For | Create Customise content based on user habits |
To begin with, this app is beautifully designed and the interface is user-friendly. This app is suitable for all age groups. Additionally, the content offered by this app is just amazing and you can use your personalized recommendations as well. The designers of the app have really focused on the user experience.
If you're looking for a self-care, meditation app, or mindfulness-based app to de-stress, this app is definitely made for you. It is one of the best mental health apps, we have tried so far.
Additionally, it is a paid app but the best part is that it offers a 7-day free trial. Some in-app purchases are available which are completely based on your preferences.
How to get Started with Yours App:
Below are the Steps if you want to get started with yours app:
Once you have installed the yours app on your device. Open the App. There will be a screen to get started with the process. Here you will be redirected to a set of questions about your mood, how you are feeling, and daily habits.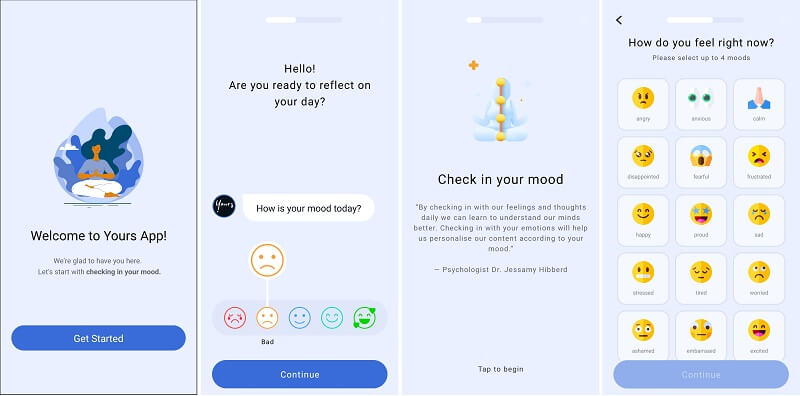 Based on the Answer App will create a personalized Breathing Exercise, Series To boost Your mood. If you don't want to practice this now you can skip it for later.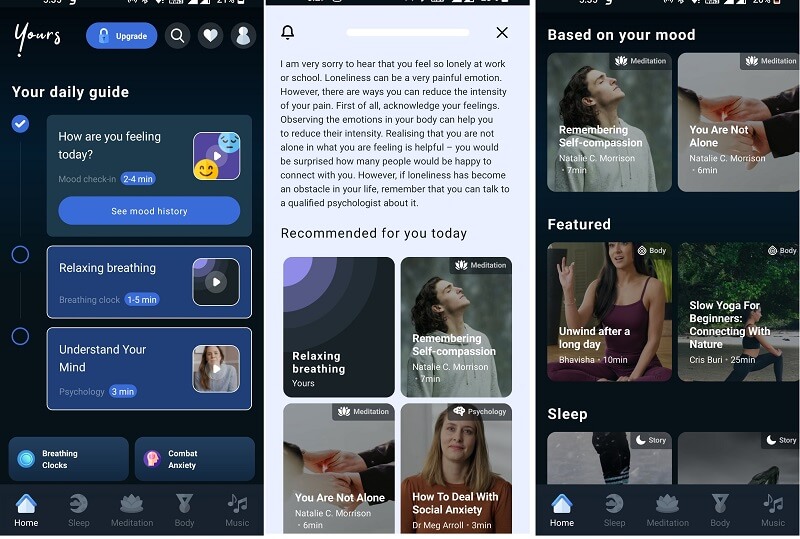 Now you will be redirected to the Dashboard. Here you will see the number of exercises to practice. You can Practice Them One by one According to the Section Divided into Sleep, Meditation, Body, and Mind.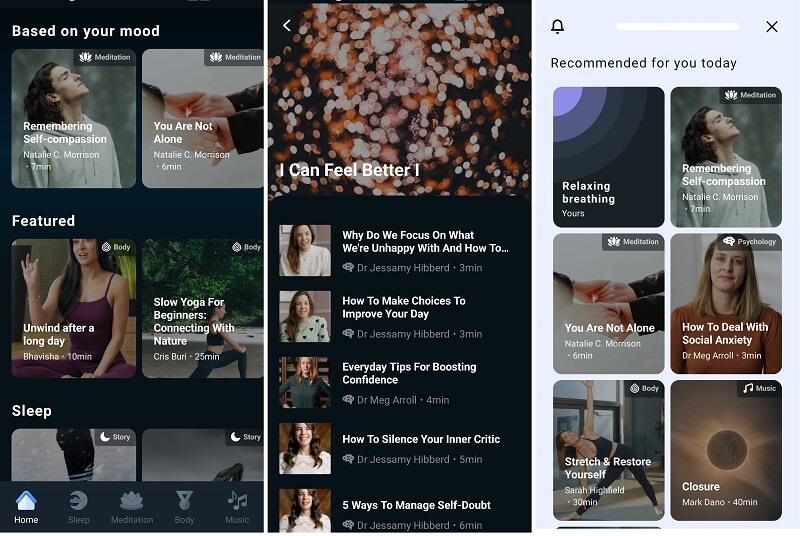 The Good part is You will get full access to yours app for 3 Months and then if you want to continue you will have the take the subscription plan.
Now Come to the Signup Process, you have to go to the profile icon and you will be asked for some personal information like your name, your age, email id and Gender.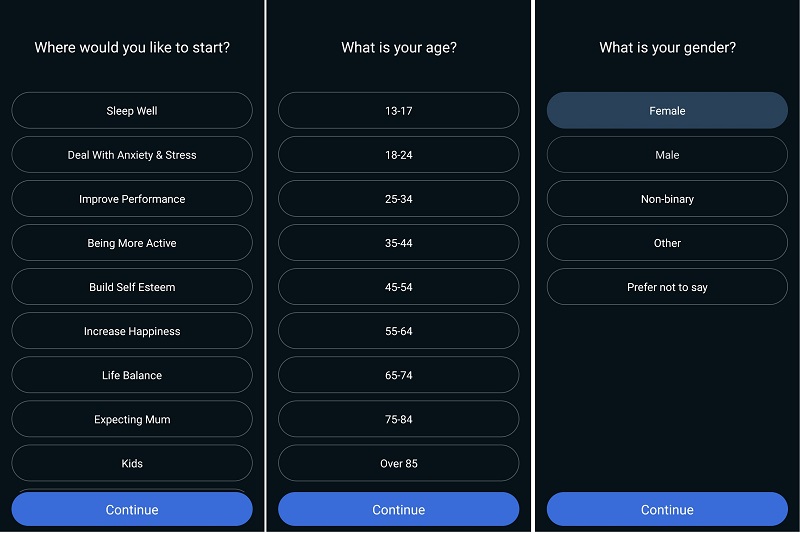 Now your are all set to use your app. I personally found signup process of yours app smooth and Easy to use.
In the Next Section, I have Mentioned the wonderful features of Yours App.
Features of Yours App
Before going on to the special features of yours app, let's talk about some basics first. The first basic thing is that it is specially designed for the improvement of mental well-being.
This app helps the user practice meditation and mindfulness from a wide variety of content. But, if you are a professional, users can also use this app for typical meditation practices.
This app is divided into 4 major elements, which are:
Meditation
Sleep
Body
Music
Let's review these 4 elements in brief…
1. Meditation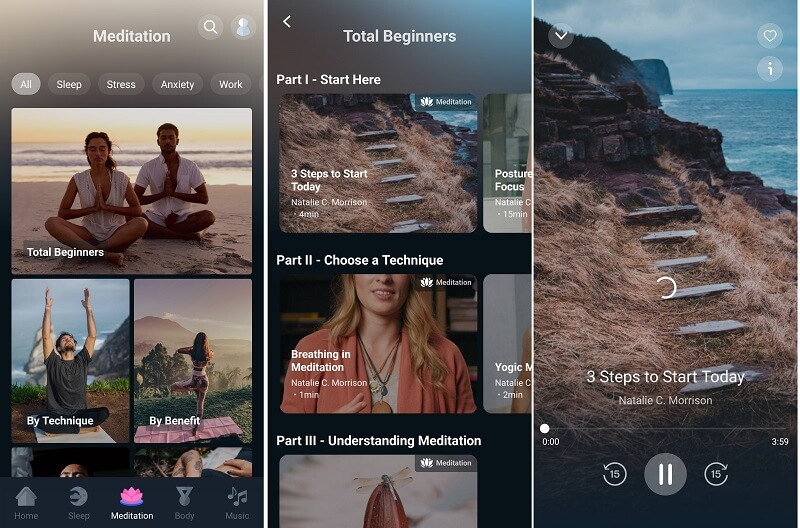 This app offers a wide range of mindfulness-based meditation courses which are very interactive and useful for improving your overall mental wellbeing. The meditation practices are very effective in reducing stress and channelling your inner energy.
The best part is that everyone can practice or perform the meditation courses offered in the content. Additionally, breathing exercises, visualization techniques, and movement meditation offered are the best among all.
2. Sleep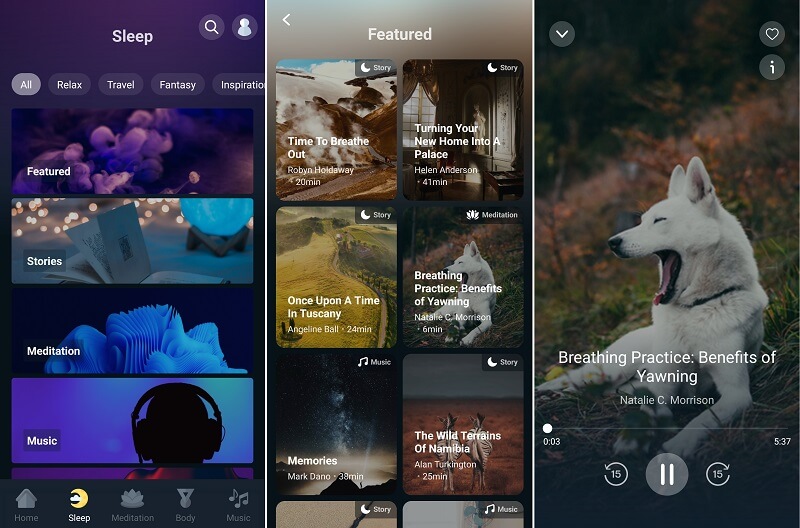 This section is specially designed for those users who constantly experience difficulty in sleeping on time or have infrequent sleeping patterns. This app offers a great selection of techniques that are helpful for promoting better sleep.
This app offers meditations, sleep stories, relaxing music, ASMR, and music recordings. Overall, this section is relaxing and soothing which can also be used for de-stressing.
3. Body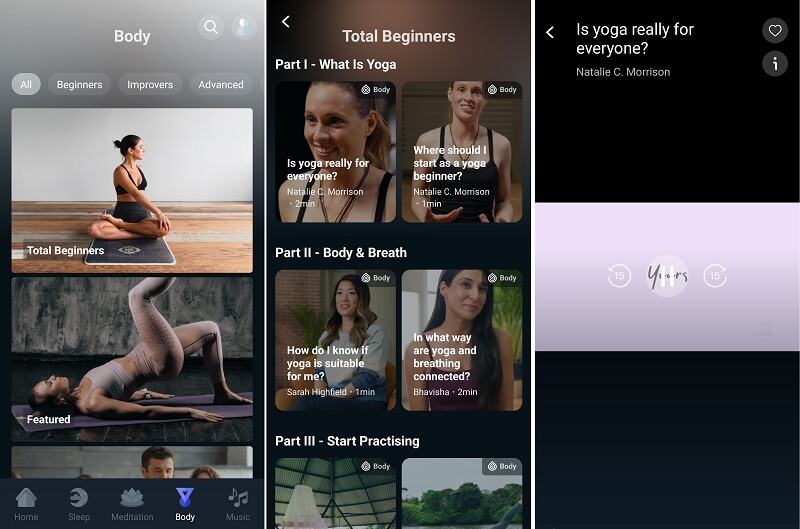 If you want to keep up with your physical health along with improving your mental health, this section is the most useful section. This section is specially developed to rejuvenate the body.
This section offers various yoga and simple exercise techniques which help in finding relief from stress and any type of chronic pain. For effective results, you can simply use this section for 5-minutes every day.
4. Music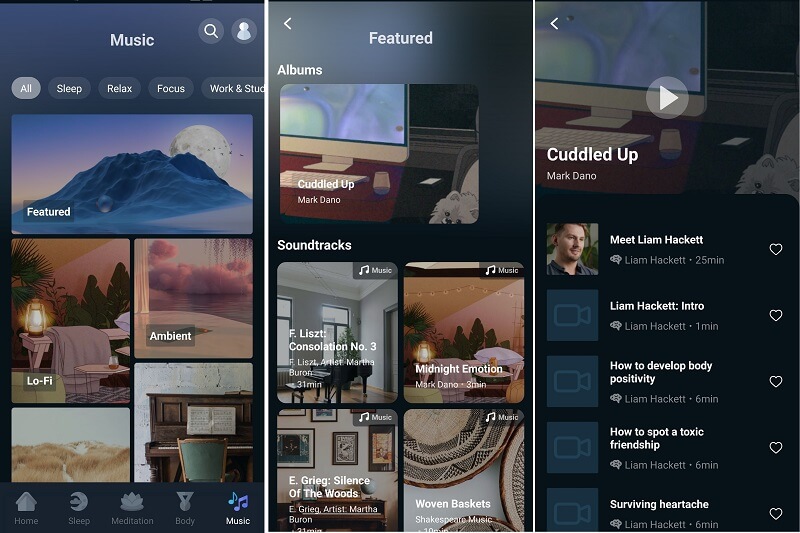 This section is one of my favorite sections of the app. As we can deeply connect with the music, this section can be used for maintaining a sense of concentration, relaxation, or calm, this section can also be used for sleeping.
Users can use a wide variety of styles and genres which will help in promoting a deep sense of relaxation. Additionally, this is the most used section of the app.
5. Additional features
Additional features offered by this app are a great variety of articles based on psychology and mental well-being. These articles can be really helpful for beginners who wish to gain knowledge about mental well-being and learn the basics of psychology.
Additionally, this app also offers breathing clocks and mood check-in which are really beneficial for tracking your symptoms and improvement.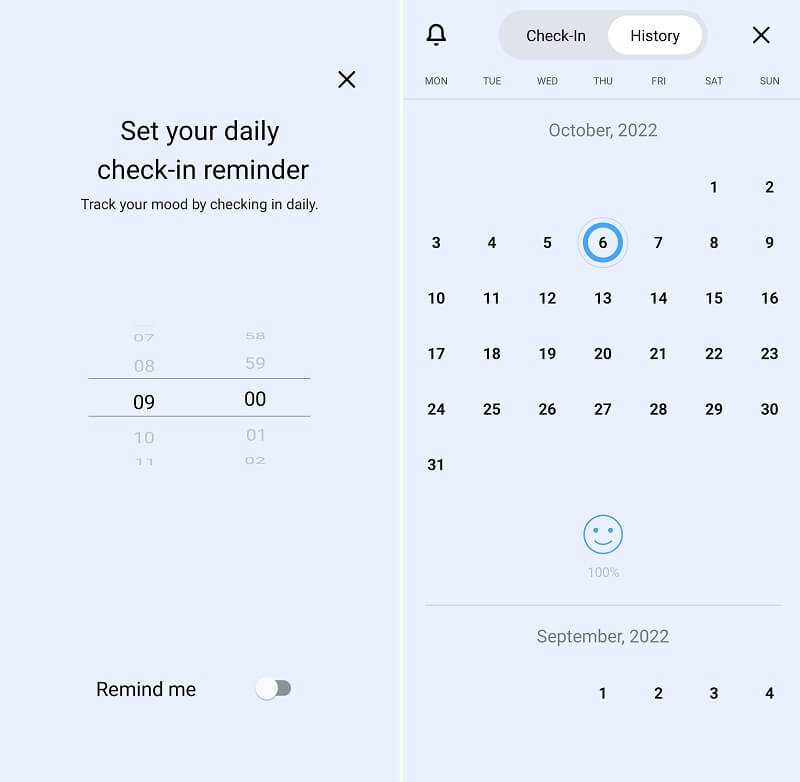 Pros and Cons of Using Yours App
Below are some of the pros and cons of using yours App:
Pros
Personalized suggestions are based on your usage and registered quiz during signing up.
Offers a wide range of content and feature
Guided meditations, exercise videos, and bedtime stories are amazing.
This app can be used by every age group.
This app can also be used by beginners and professionals in meditation or yoga practitioners.
Sleep-related content is best and is very useful for beating insomnia
Content for sound recordings and bedtime stories is the best
The best part about using this app is that you can also check moods and breathing clocks
Users can also find a wide range of articles or blogs based on mental wellbeing and psychology
The user interface is well designed
The app is easy-to-use and easily understandable
High-quality content is offered
A 7-day free trial is available
Cons
It is a paid app.
It's a newly launched app, so users will have to pay attention to the details before using
The signing-up process takes a little bit of time (it took for me, so sharing my personal views)
Final Verdict
Overall, this app is worth buying and we have already continued our subscription after using the trial period. So, you must also give it a try. Since this app is new, you will get the opportunity to use the fresh content that it offers.
I must say, it is one of the great mental health resources for meditation and mindfulness we have used so far. This app is also pocket-friendly, therefore, must give it a try.
Additionally, this app is available for both platforms; Android and iOS. you can easily download them from the link given above.
I hope this blog helps you with the detailed review of Yours App. Let us know in the comments if you found any issues or anything we haven't covered.
Thanks for reading!
Next Read:
Fabulous App Review: Daily Planner & Self-Care Habit Tracker