MacBooks are popular for their high picture quality, speed, and greater resolution for HD videos. If you are facing issues with video playback or the video is not playing on Mac as it should be, it needs an immediate fix.
Before we start troubleshooting the issue, we need to dive deep into the root cause and narrow down the problem. Is the problem only with one video, is it an online or an offline video, is it similar on all the websites, or with a specific web page?
There are a lot of checks that we can perform to narrow down the issue. Your antivirus can also block video pop-ups from suspicious websites or links. Once you figure out these checks, it becomes easy to fix the video not playing on Mac issues.
Why videos arent Playing on Mac as they should?
The Possible reasons of not playing videos on mac can be:
Presence of malware and virus on your device
You have Downloded the curropt file due to network issue.
You Media Player is not Working or does not support the file format
your file has damaged while coping from the other source.
How to Fix online videos not playing on Mac
Fix 1: Dealing With Downloaded Files
If you are unable to play a downloaded video file, try to download it again with a different resolution or from a different source. If you have copied a file from some other device, consider copying it again to a different location and compare the file size or resolution in file properties. Try opening the file with a different media player to check for a compatible video player.
Fix 2: Enable JavaScript on Webpage Security
If JavaScript is disabled on the webpage content, you may face this issue while playing videos. It just takes a few simple clicks to enable the JavaScript on your browser.

Step 1. Access Safari browser and go to the menu bar to select Preferences.
Step 2. Select the Security tab at the top of the page.
Step 3. Put a check on the Enable JavaScript checkbox and restart the browser. Try playing the video content once again.
"Please Note: If you are using Google Chrome or Firefox, check the settings page to enable JavaScript on them as well."
Fix 3: Delete Cache Files on Browser
If the video is not playing after the above method, there are chances that the browser is using old cache files and showing the same error. It is essential to clear the browser cache from your preferred browser.
Step 1. Access Safari browser and go to the menu bar to select Preferences.
Step 2. Click on the Advanced tab and put a check on the 'Show Develop menu in menu bar' checkbox.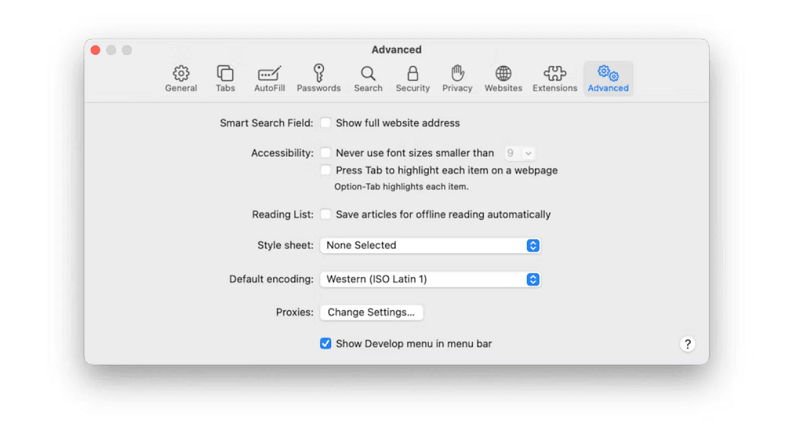 Step 3. Click on the Develop menu and click on the Empty Cache option. You can also press (Option + ⌘ + E) to empty the cache on Mac.
Step 4. Let it process and restart your browser to get changes into effect. Check your video once again and see if the issue is resolved.
Fix 4: Check Browser Extensions
Browser Extensions also play a big role in the swift functionality of the videos. It may block the video playback or corrupt the settings resulting in the video not working on Mac. You can check browser extensions with the below settings.
Step 1. Access Safari browser and go to the menu bar to select Preferences.
Step 2. Go to the Extensions tab and disable all the extensions one by one. Keep on checking the video after disabling each extension to determine which browser extensions are creating trouble.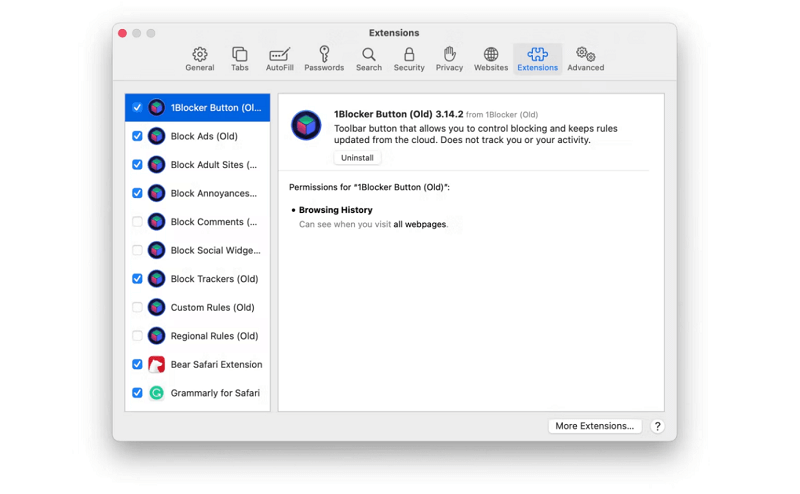 Step 3. If you can identify the faulty extension, keep it disabled and you can use the rest of the extensions. Restart the browser to confirm if there is no issue with the video playback.
Fix 5: Compress Video on Mac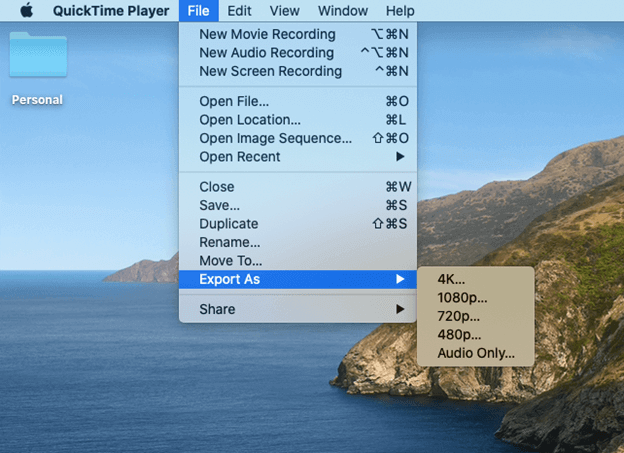 While working on a low-resolution Mac, if you try to download and play a video with high resolution, you may face difficulties. The video may not just play as desired or give you errors while playing.
You can always Reduce Video Size on Mac using manual methods like QuickTime Player or with any video compressors for Mac. iMovie can also aid in video compressing and reduce the size and resolution to fit your Mac screen.
Fix 6: Scan Mac for Errors and Malware
Though MacOS is safe and secure, a virus, malware or malicious infection can also hinder your experience. If a downloaded video is not working on Mac, you should consider scanning the video file and the entire device for infections. A regular scan for cleanup and optimization can also help you in this regard. Performing all this manually is not a good idea.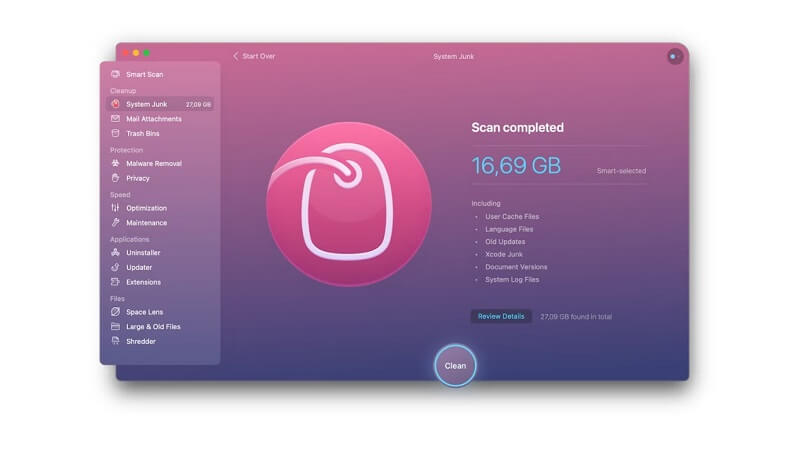 CleanMyMac X is one of the best Mac optimizers and cleaner to clean and optimize your Mac to its best. It comes with multiple inbuilt utilities like Mac Cleaner to clean junk files, and mail attachments, Trash Bin, and Mac Protection to scan for malware removal and offer privacy.
You can also utilize it to perform optimization and maintenance, deal with large and old files, securely delete confidential files, uninstall applications, update drivers and MacOS, add extensions and do a lot more.
Final Words
There can be several reasons behind video not playing on Mac. It is better to identify the root cause and narrow down the problem with linear and logical troubleshooting. The above steps can help you fix videos not working on Mac and remove unwanted errors and files on Mac.
Next Read:
How To Clear Spotify Cache On Mac ?
7 Ways to Transfer Files Between iPhone and Mac