Ever since Adobe stopped the official support for Adobe Flash Player, it's not safe to use the app for security and privacy threat reasons. Although you have plenty of other excellent alternatives to consider which have far more features and support many other file formats.
Below we have listed a few of the best Adobe Flash Player alternatives for you to consider and select the one best suits your needs. 
What is Flash Player and Why do you need it?
Well, a Flash Player can run various multimedia content, web application graphics, user interfaces, online games, animations, and other audiovisual effects on your system. Usually, Flash Players are cross-platform compatible and can play audio & video content on any platform device.
You would need a Flash Player on your System to play such flash content as streaming audio or flash video on the browser. Most other audio or video players on your systems might not support these contents, graphics, animations, etc.
Why did Adobe Flash Player Phase out?
Adobe finally stopped its support for Adobe Flash Player in December of 2020 because most modern browsers have moved to other open standards such as HTML5, WebGL, and WebAssembly. 
There is no reason for Adobe to keep the legacy vulnerable Flash Player to be supported when all other browsers had moved on to the more viable alternatives for Flash content to display animation and other visual effects.
Here Are The Best Adobe Flash Player Alternatives –
Since Adobe Flash Player is discontinued, you need to find the best alternative Flash player for your System. Below are a few of the best Flash Player for your Mac we have curated.
On top of the list for best Adobe Flash Player Alternative, we have Lightspark, which is an open-source and free utility compatible with both Windows and Linux. Lightspark is also supported by all major web browsers like Chrome and Firefox. It is released as an LGPLv3 licensed Flash Player and browser plugin developed in C++/C.
Highlights of Lightspark –
Open Source and Free to use.
Can modify the code to adopt.
Compatible with many browsers.
Supports Windows and Linux.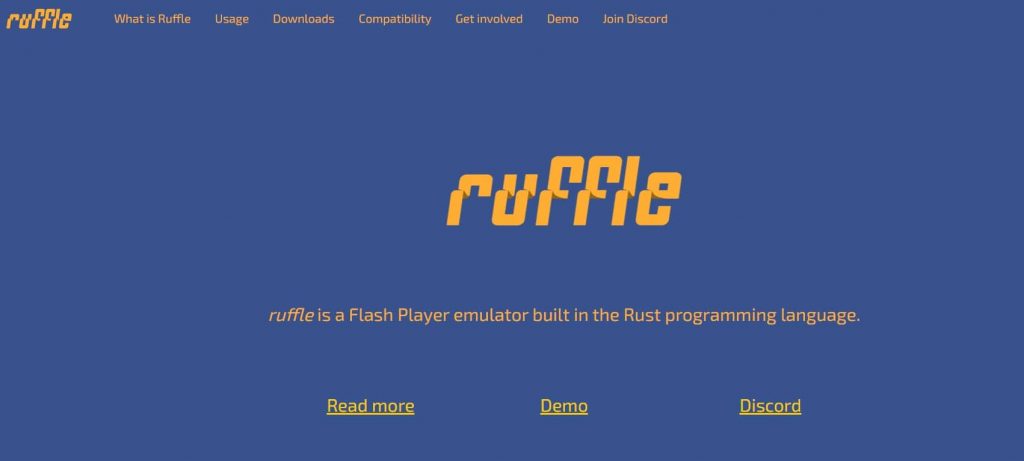 Ruffle is among the widely accepted and one of the best Adobe Flash Player alternatives ever since the support was stopped. It's an Open Source Flash Player Emulator which is free to use on all modern operating Systems and all modern browsers through WebAssembly. Ruffle negates all the security concerns of Flash and ensures the safety and privacy of users.
Highlights of Ruffle –
Free and Open source Flash Player Emulator.
Supports major operating systems and web browser plugins.
Very easy to use and install.
Auto polyfill flash content on websites.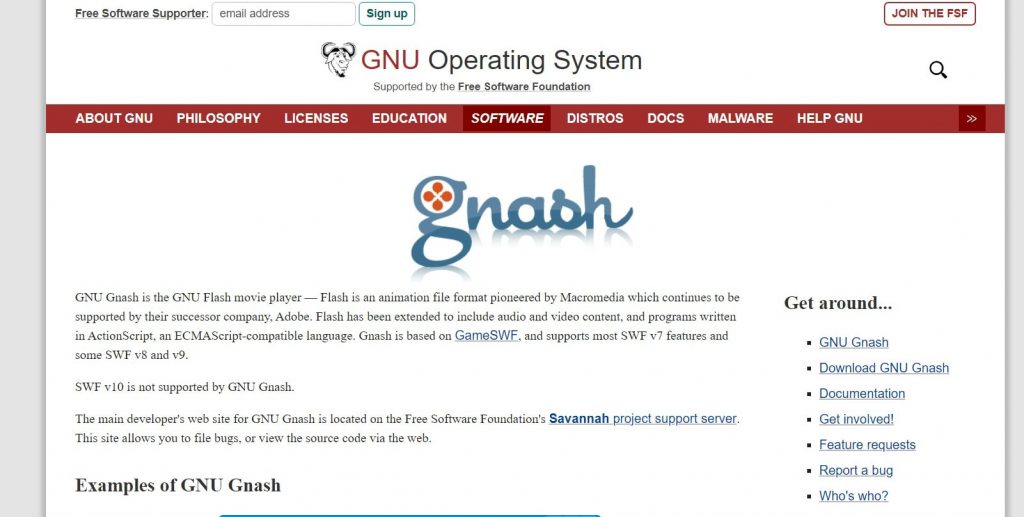 Gnash is a GNU Flash Movie Player, which is based on GameSWF and supports most SWF vf7 features and some v8, and v9 features. It is an open-source application that is free to use as a flash movie player. Gnash can be used to play audio, video, ActionScript programs, and any other flash multimedia.
Highlights of Gnash –
Supports most SWF v7 and some SWF v8, and SWF v9.
Both desktop app and browser plugin are provided.
Open Source and Free flash player.
Supports ActionScript programs.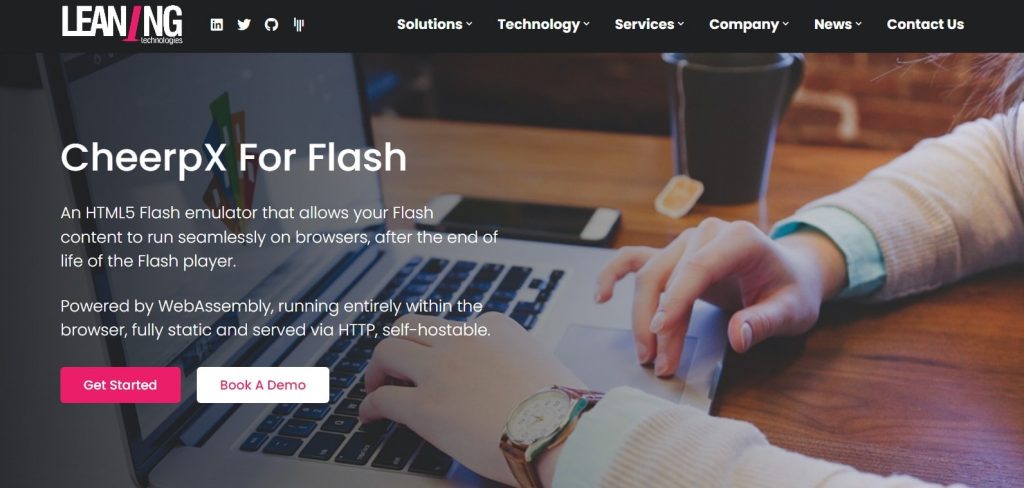 CheerpX for Flash is another excellent Adobe Flash Player Alternative that is based on a WebAssembly-emulator. It is compatible with all the major browsers and works natively as an HTML5 Flash Emulator. CheerpX runs securely on client-side browsers and does not require any local installation. Supports all flash contents and multimedia including ActionScript, Flex, and Spark.
Highlights of CheerpX –
Major browsers are compatible.
Supports ActionScript, Flex, and Spark.
No local installation is required.
HTML5 Flash emulator.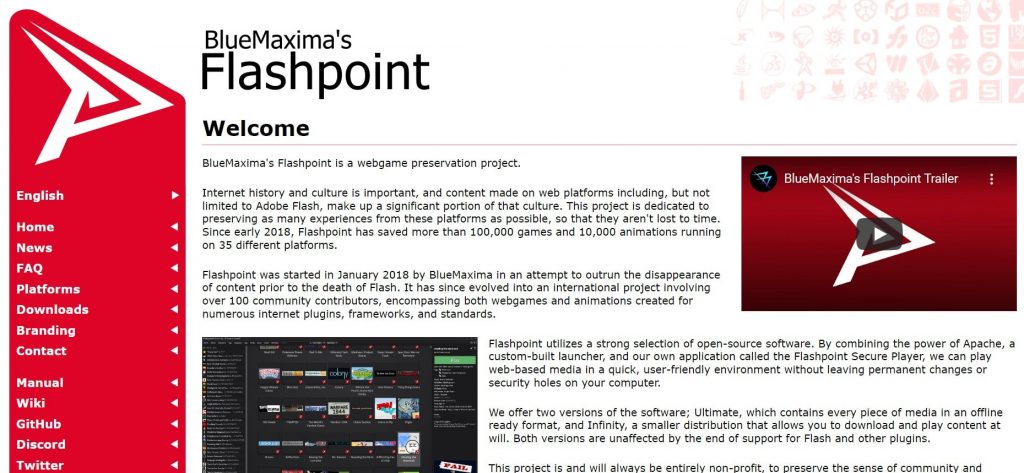 BlueMaxima's Flashpoint is another Open Source project that started to preserve all the flash content and multimedia after Adobe stopped support for Flash Player. It is compatible across all frameworks, platforms, and animations. This plugin works with both Windows and Mac combining the Apache features, custom launcher, and Flashpoint Secure player to create a friendly interface.
Highlights of BlueMaxima Flashpoint –
All browsers are supported.
Compatible with both Windows and Mac.
Open Source project and Free to use.
Compatible with all web-based media.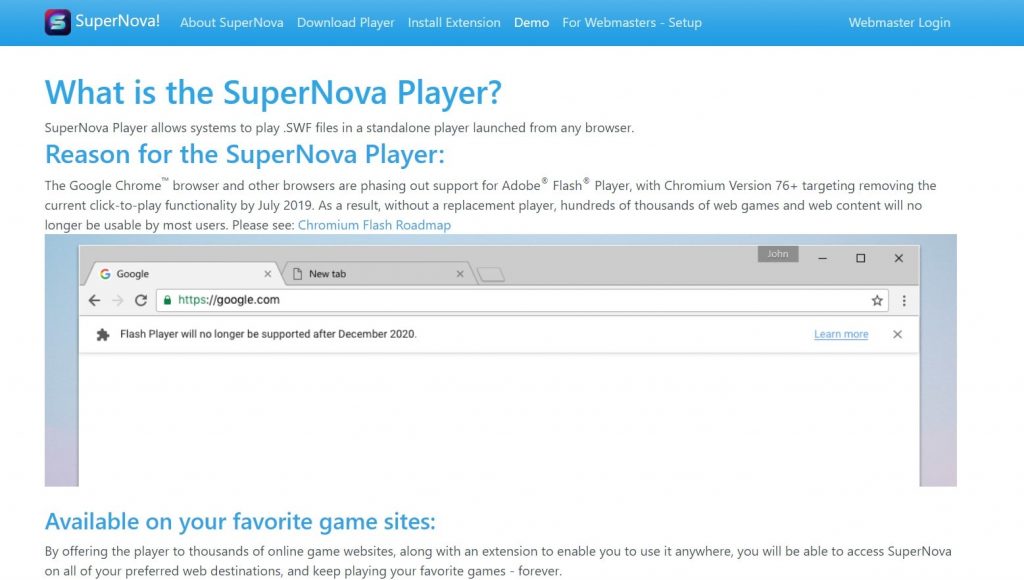 SuperNova Player is another excellent Adobe Flash Player Alternative that is compatible with almost all web browsers to play any flash content and multimedia. It is a standalone player launched by any browser to play SWF file formats. It was specifically developed to support all the online games and web content running on Adobe Flash Player.
Highlights of SuperNova-
The standalone player launched from the browser.
Supports SWF file formats.
Developed especially for online flash games.
Compatible with most web browsers.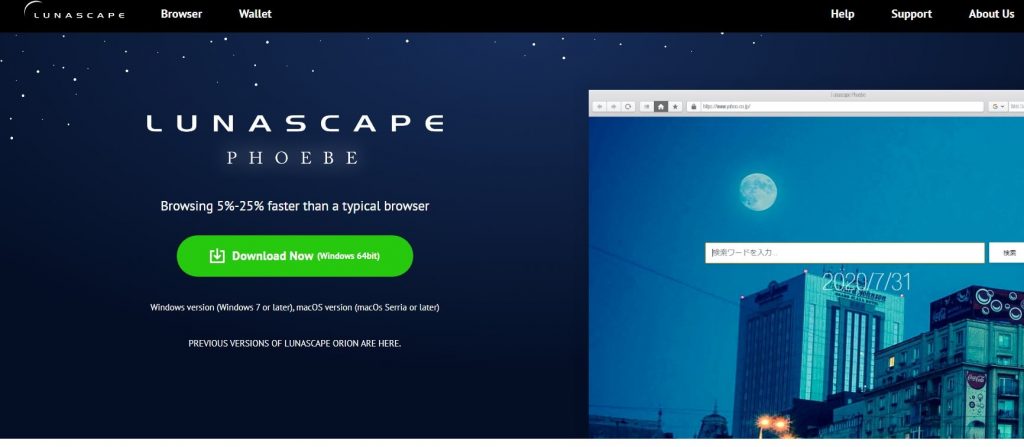 Lunascape is an independent browser that supports all Flash content and multimedia online. Both Windows and Mac versions are available along with apps for iOS and Android devices. You will not need an additional Flash Player with this browser to run any flash content online and that makes it one of the best Adobe Flash Player alternatives.
Highlights of Lunascape-
Flash built-in web browser.
Supports all flash content and multimedia.
Both Windows and Mac versions are available.
Can play flash audio and videos online.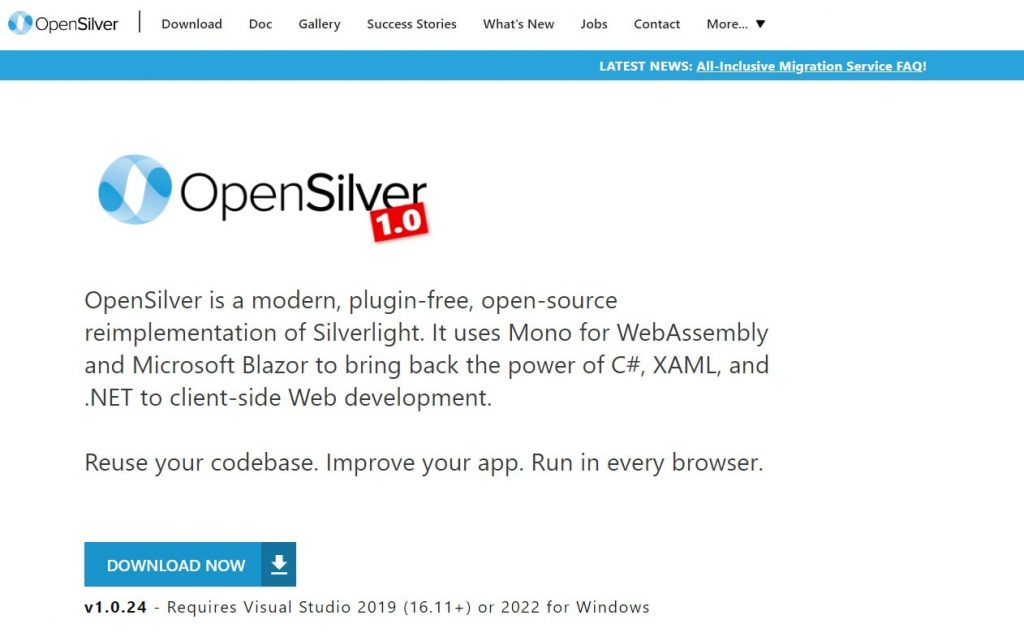 OpenSilver is another best Adobe Flash Player Alternative considering you don't need Plugin to run flash content and multimedia. It is compatible with all web browsers, and also uses WebAssembly & Microsoft Blazor along with advanced C#, .Net and XAML to run SWF files and other flash contents. This open-source software is highly reliable and secures so absolutely Free to use.
Highlights of OpenSilver –
Modern Open source and plugin free.
All browsers are compatible.
Built on WebAssembly and Microsoft Blazor.
Highly reliable for security and privacy.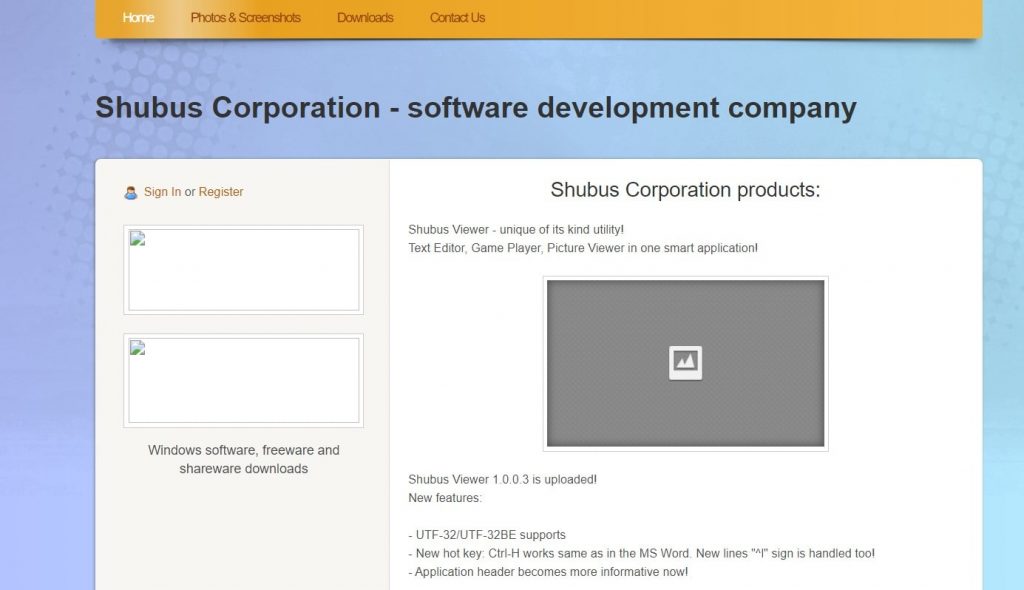 Shrubs Viewer is another unique Adobe Flash Player Alternative that also supports many other file formats along with Flash content. It is a lightweight application to install, and will not take more system resources to run Flash content and multimedia. You can also edit SWF files and play Unity3D games.
Highlights of Shubus Viewer-
Very Lightweight app.
Can edit SWF files.
Supports Unity3D and DCR files.
Compatible with most file formats.
Wrap Up –
It is highly risky to be still using Adobe Flash Player when Adobe has stopped its support for security patches and is highly vulnerable to online attacks. We strongly recommend uninstalling the Adobe Flash Player and don't try to install the same from third-party installers either.
With no Adobe Flash Player running various Flash contents such as web graphics, animations, and other visual effects becomes very tricky.
Thankfully there are many alternatives available to choose from, so we have listed the best Alternative that you should consider and choose best suited for your needs.